15 Social Media Tools to Make Life Easier for a Digital Marketer
Published: August 14, 2018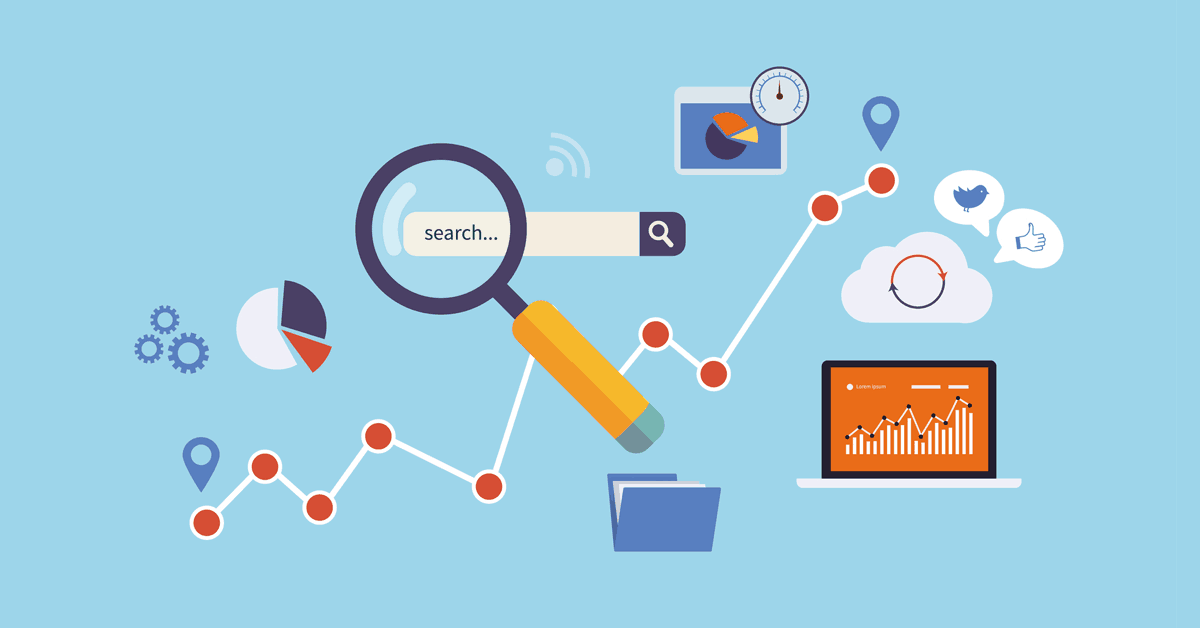 Every marketer faces different challenges. Although we typically share similar goals, some teams are stuck on hiring top talent, while others are having trouble finding the right technology for their needs. As a social media marketer – be it a vice president – marketing, content creator or general digital marketer – your day-to-day work can feel chaotic, even when you're doing everything right. The industry has matured, but even with time, growth has continued, and the strategies need to evolve to keep up. Social media marketing continues to be one of the most cost-effective online marketing strategies. Unlike paid advertising, it's possible to grow your visibility and build awareness about your brand without directly paying for it.
Whatever the case may be, there's always at least one area that you can stand to improve. In other words, there's always room to optimize the various components of your strategy and turn your marketing into an even more effective revenue generator.
Want to boost your digital marketing efforts using an effective social media strategy?
The various obstacles faced by marketers of any businesses are as follows.
Social Media Challenges Faced by Marketing Team of a Business
1. The continuing decline of organic reach
On Facebook and YouTube, the number of monthly users is over one billion, while Twitter, Instagram, and Pinterest are in the hundreds of millions. Each day, a staggering amount of content is produced by each of these channels. To keep users on the channel and engaged, social channels use algorithms to weed out junk, and only display the content that's the most relevant and interesting to the user.
While consumers welcome a curated feed, the algorithm can be frustrating for marketers. Over the last couple of years, we've all watched our reach drop significantly, despite healthy, growing audiences.
2. Creating an effective cross-channel strategy
If you're working hard to grow your organic reach, you're already optimizing your content by channel. Translating your content across many channels and making it work within the channel is a great skill for a social media marketer.
Multichannel strategies can be challenging because each channel has its own format and tone that dictates how your content should fit. Additionally, your target audience has their own preferences and habits, and will often consult different channels while getting to know your company.
3. Time management
No matter how hard you work at social media, there's always more that wants your attention. Organizing the week based on what can be shared and what needs individual attention has always been the cleanest way I know to get things accomplished.
4. Data management
Collecting data from social media listening, or learning more about your audience, or measuring your brand reputation all require sifting through social data. The information that you gather can feed your business, and inform your work as a social media marketer.
The challenges of data management that we face are in the amount of data available, as well as the dissemination of information to the right people within your business. When data management is done well, it can uncover new leads, conversations about your product, industry trends, and influencers. It can also help you build profiles for your audience and gather information across platforms to help you deliver personalized material.
5. Proving ROI
This is the eternal challenge of social media managers in particular. How do you prove the value of what you do to the c-suite? Vanity metrics alone simply don't cut it.
Social Media Tools to make Life Easier for a Marketer
In today's world, social media is one of the best ways for your business to stand out in its field and to reach a wider audience. Having an active presence on all major social networks, from Facebook to LinkedIn and beyond, is a necessity for any brand that wants to become an industry leader while engaging with its potential and current customers in new ways.
However, social media tools can be overwhelming if you don't have the proper knowledge. Whether it's to create or repurpose content, to find the best way to engage with your online community or to create a comprehensive posting schedule, having the right and best social media marketing tools is crucial to your success. Here are 15 of the best social media tools currently available and how they can help you make the most of your social presence.
Whether you are a user handling multiple accounts, or an agency that handles hundreds, HootSuite makes it easy. It's easy to add accounts, easy to schedule posts across all major platforms and easy to add account managers. In addition, the company also has a robust training platform that teaches not just the social media tools, but how to think about social media marketing as a whole.
2. Hubspot
While there are a lot of social media tools for business out there that let you monitor and publish to social accounts, we recommend platforms such as Hubspot where you can not only monitor and publish but also get closed-loop reporting data. That means you're not just seeing what channels drive the most engagement, but you can track further down the funnel to see what posts and channels drive actual leads and sales.
There are countless tools that post for you and schedule posts but what about a system that re-shares evergreen posts? MeetEdgar is the one thing I would recommend because it has the biggest impact on traffic by automatically re-sharing your evergreen content.
TweetDeck has been around a long time now, and there's a reason for that: It's one of the best and best-priced (what can beat free?) ways out there to be a part of the Twittersphere. This free social media marketing tool has multi-columned layout, which makes it easy to follow several conversations at once, and scheduling content is a snap.
IFTTT, or "If This Then That," is a great automation tool that can help you save a lot of time on trying to manage social media platforms, apps and websites. This social media tool can link these services together based on a trigger and an action. Based on the trigger you create, it will start an action. For example, if you publish a blog (the trigger), then IFTTT will automate and create a tweet (the action). Moreover, IFTTT one of the best free social media marketing tools available, and premium features can be published as well.
Buffer lets you schedule and manage social media posts across all of the most widely used channels, and you can individually customize each post for all of the different platforms it gets posted to. It also shares your content at the best possible times throughout the day and tracks links so that you can see what content gets the most traction.
Sprout Social is for social media management, which allows the team members to monitor clients' social media mentions, engage with brand advocates, schedule content in advance, and utilize reporting tools to inform future strategies.
Google Analytics is the one tool that manages the social media. Whether a business receives tons of traffic from Reddit over a month, then Google Analytics can track their conversion to subscriber. Was there a negative ROI on the Facebook ad spend? Google Analytics provides these answers and more.
9. A Content Calendar
Creating a content calendar doesn't require complex software; you can create one in Google Docs or Microsoft Word. This is one the free social media marketing tool which can be created. Planning out your content a month at a time offers you a distinct advantage: You can plan for holidays, scheduled product releases, newsletter blasts and more. Having a content calendar is a key aspect of developing a cohesive social media marketing strategy.
Individual reports and scheduling posts for individual channels are always helpful, but that is not always a sufficient representation of your online image. Raven provides reports gathering information from pay-per-click (PPC), search engine optimization (SEO), and social media channels. It also allows you to access data and schedule posts on a wide variety of digital media channels.
SocialFlow's algorithms analyze user behavior and then optimize each post based on real-time data, in order to predict the best times for publishing content to capture peak attention from target audiences. They release posts when timing, relevance and audience are optimized, and also offer a full suite of services that aim to expand audience engagement and increase revenue per customer.
If Instagram is a big part of your business, you absolutely need to be using Iconosquare. Its in-depth analytics are the best out there, and they keep rolling out new features, such as monitoring the content of multiple accounts in one place, scheduling posts, etc.
Social tools are not all created equal. Some are quite expensive. The tools trying to cover everything mainly focus on organic vs. paid, so it is nearly impossible to have just one tool for organic and paid social. If you want an all-in-one service, Sprinklr seems to be the best social media tool for all of your social channels. It helps you with posting, approval of content, and metrics reporting.
Too often, businesses fail to secure all of the relevant social media profiles prior to kicking off a formal social media strategy. KnowEm allows you to check for the use of your brand, product, personal name or username instantly on over 500 popular and emerging social media websites. By securing your social media identities you will maximize brand equity.
15. Humans
Perhaps the hardest part of social media marketing is staying relevant. Even large brands find it difficult to connect with their fan base effectively at all times. By having a dedicated social media manager, the company will be able to be very fluid, responsive and engaging. Simply using a tool to schedule posts will not get you results.
Conclusion
New social media marketing tools hit the landscape every day. While these are some that are worth checking out, there are plenty of others being launched to address the common challenges of social media marketers.
About the Author
Amol has helped catalyse business growth with his strategic & data-driven methodologies. With a decade of experience in the field of marketing, he has donned multiple hats, from channel optimization, data analytics and creative brand positioning to growth engineering and sales.