14 Free Tools for Content Marketing
Published: August 14, 2018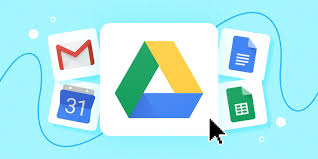 What is the first thought that touches your mind when you think of content marketing and it can become an element of your success? If you look around you in the world, you will realize that it is 'quality' that wins over everything.
Quantity is important in today's buzz-word; but quantity without quality doesn't make sense, really.
It happens so with content marketing as well, it is a complete process, actually. It begins with a directed search followed by content creation, publishing, distribution & tracking its success.
This article provides you with the tools for your whole journey of content marketing.
RESEARCH
It is always good to do a proper research before creating anything. It saves the later efforts of correcting or changing it.
So before you actually create content, use these tools: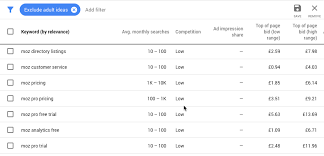 A free tool by Google Adwords, Keyword Planner is to ease your keyword search. Search for keywords, get historical data, know how a keyword might perform, and so much more.
Hubspot's amazing creation, this one is an absolute win. Once you are ready with the keywords, put them on this site and they create topics for you. You are sorted by a week's topic and can always keep coming back.
Blog Post Headline Analyzer is CoSchedule's magnificent tool to analyze if you're the headline you chose is effective or not. It will give you everything from its effectiveness to how common the headline is.

CREATION
Once you have your keywords and headlines ready, the time is to create the content. Your content need not be textual or graphic; it can be a combination, too. There are some tools that help you create the variety of content.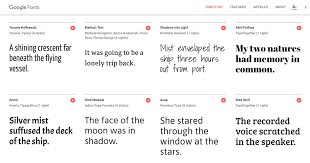 This is a database of thousands of fonts, which you can use for your content. You can download the required fonts and use them as you like.
Up work is one of the world's most promising sites to look for freelancers. It makes your search for writers, easy. There are many others who help you find good writers.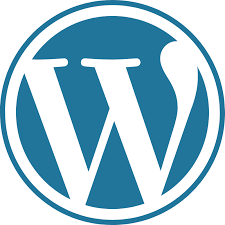 You can build your blogging site or just blog via WordPress. It is a personal favorite among bloggers as it is easy & effective.
Blogger, a blogging site by Google, is where you can do a lot with your blogs. You can write & publish, use its built-in analytics or choose a design.
After you have your articles ready, it is a challenging task to check whether the grammar, sentence construction or errors are dealt with or not. Hemingway app solves your problem, well. Just paste your content there and they tell you everything that's wrong or needs changing.

VISUAL CONTENT
No content is complete nor is it effective without a visual supporting content to it. Both go together and prove to be effective.
Professional looking videos can be created with Powtoon. They have ready-made templates for support. Your visual content is created beautifully, here.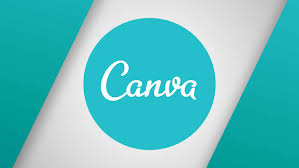 Create beautiful designs and documents using Canva. Thousands of beautiful layouts help you create amazing design and presentation, social media graphics and a lot more. Millions of images, photo filters, icons & fonts are available for you.
Infographics, charts, and graphs have become a part of the content that you share. They enhance the effectiveness as people find it easy to connect with them. Infogram provides you with the tool to create them with quality.

STORAGE
You may not create all the content at one time or may not want to publish everything that you have created. Hence, obviously, you require a storage system on a cloud that gives you easy uploading and easy access to your data with basic security features. These apps are great to store your content.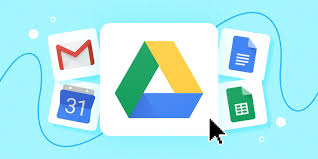 Google free Drive is a great place to store everything in content. You have a free space where you can upload, access and use the content. Well, it is safe, too.
You search for so many things and then you are short of time to look into everything, just now. Pocket comes to the rescue. You can store anything you view on the web, in Pocket and access it anytime, later. Also, it is pocket-friendly.
How to make your content stand out? Use ThinkLink. It is customizable, easy to use, integrated to social media and much more. You can create visual content that is interactive. This means as you hover over the content, it has links to take you to places. This is a great connectivity tool to link your content everywhere.
Want to attract more customers to your business?
Sign up for a free Growth Hacking ConsultationSIGN UP NOW
DISTRIBUTION & TRACKING
Once good quality content is created, good distribution and tracking are necessary so it reaches people and you also understand if your methods are being effective. These tools solve the issues for you.
Sharing your content on various sites helps you get more readability and traffic. It is always good to know where to distribute your content and how effective it was.
Check out social media marketing article from upgrowth to help you distribute & track your content effectively.
Content Marketing is a great way to get people interested in you and gradually become fond of what you do. It is a way of reaching the consumers' hearts by way of providing food for their thoughts.
About the Author
Amol has helped catalyse business growth with his strategic & data-driven methodologies. With a decade of experience in the field of marketing, he has donned multiple hats, from channel optimization, data analytics and creative brand positioning to growth engineering and sales.