10 Ways Businesses Are Changing Their Marketing Due To COVID-19 in 2021
Published: February 1, 2021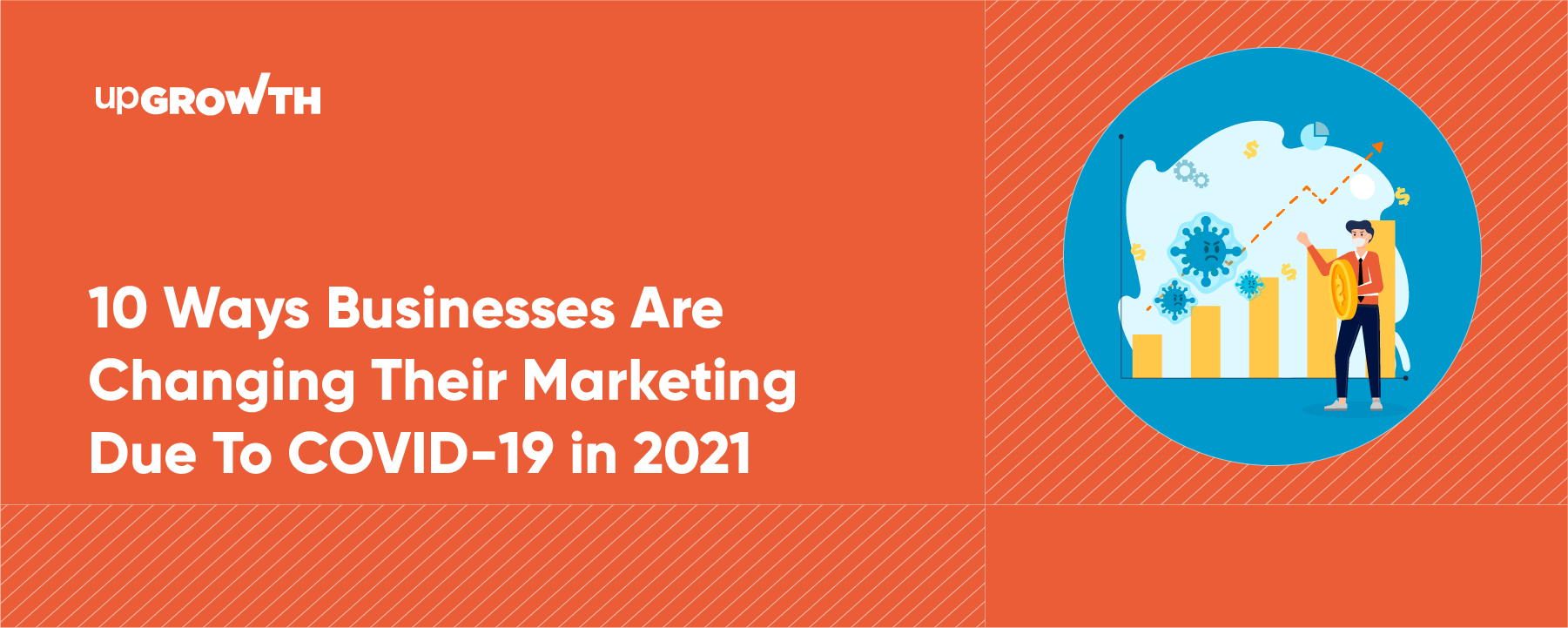 The pandemic has reshaped the way we work and do business. As business closed overnight and the world went into lockdown and embraced remote working, the digital space became a refuge and a necessity.
It's clear that online shopping is here to stay, with e-commerce showing a sharp uptick across several categories.
Non-essential spending has seen a decline, while certain other products – like study tables, webcams, computer monitors and screen-free toys/games for children – have seen a steady rise in sales.
Change isn't coming – it's already here, and marketers are feeling the heat. Marketing strategies need an overhaul. They need to adapt and keep up with changing consumer behavior and preferences.
Brands that fail to adapt may not have much success navigating the pandemic – or a post-COVID world. Here's a look at how the consumer landscape has changed and how marketers need to change their marketing to keep up.
Changes In Consumer Behaviour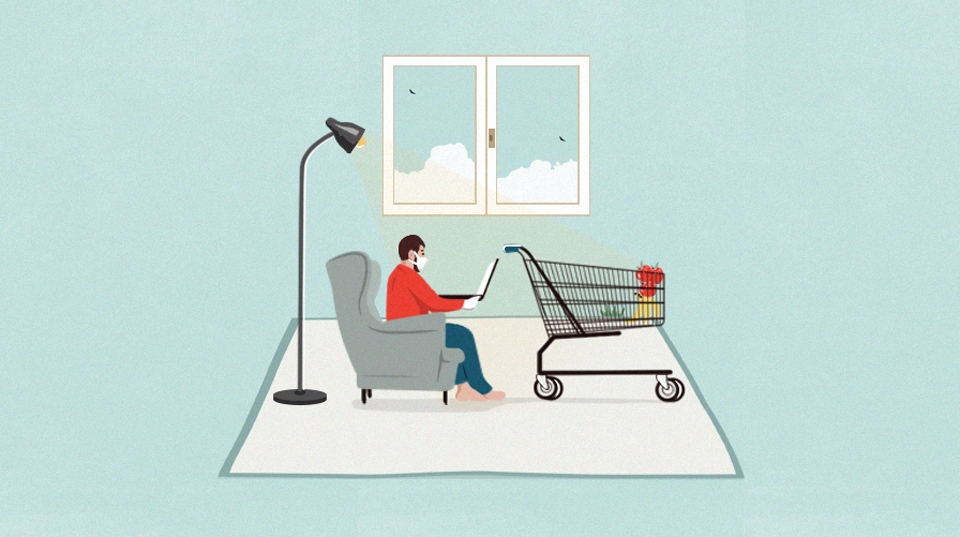 The new strain of the virus that's pummelling Britain and other parts of the world is certainly of concern. With it, the outbreak's expected duration seems to be lengthening – signalling that consumers believe that they're in for the long-haul.
But there is a silver lining. With the vaccine being rolled out across several countries, many consumers do feel that the worst is behind. While it will take a while for uncertainty to die down completely, people are now armed with a greater sense of clarity.
Complete normalcy isn't on its way just yet, but consumers have now adapted (pretty comfortably) to a new way of life, shopping and doing business.
E-commerce sales and time spent on the web and streaming services have increased dramatically since people are spending more time at home. While offline retailers took quite a hit in the initial days due to closures, there has been a noticeable increase in basket sizes (especially with fast-moving consumer goods), as households stock up more and make fewer trips.
However, consumers still remain conservative with their purchases overall, with many consumers waiting for discounts, sales and promotions to make a big spend. Needless to say, luxury spending has been hit hard, as it's low-priority for most, along with air travel – feeling safe is twice as important for consumers before embarking on a long-haul flight.
And other forms of out-of-home leisure, like dining out at restaurants and visiting the theatre or the cinema are likely to take a while to get back to full capacity and profitability since consumers are more cautious with these activities.
The Reality Of COVID-19: A Dip In Advertising Spends
It's a pretty tough situation – and even though digital media usage is at its peak, many brands are pulling back ad spends across the board and deferring their marketing campaigns in response to the crisis.
For several non-essential businesses, shifting or freezing advertising spends has been a necessity. Other companies that cannot sell their goods and services (like travel and hospitality) have only now begun to open up, with decreased capacity.
Financial concerns and lower profits aside, much of these decisions are driven by perceived consumer sentiment. But businesses shouldn't refrain from looking for opportunity.
For a quick recap – check out our below Web Story , and share it with your network!
How To Adapt Your Marketing Strategy And Move Forward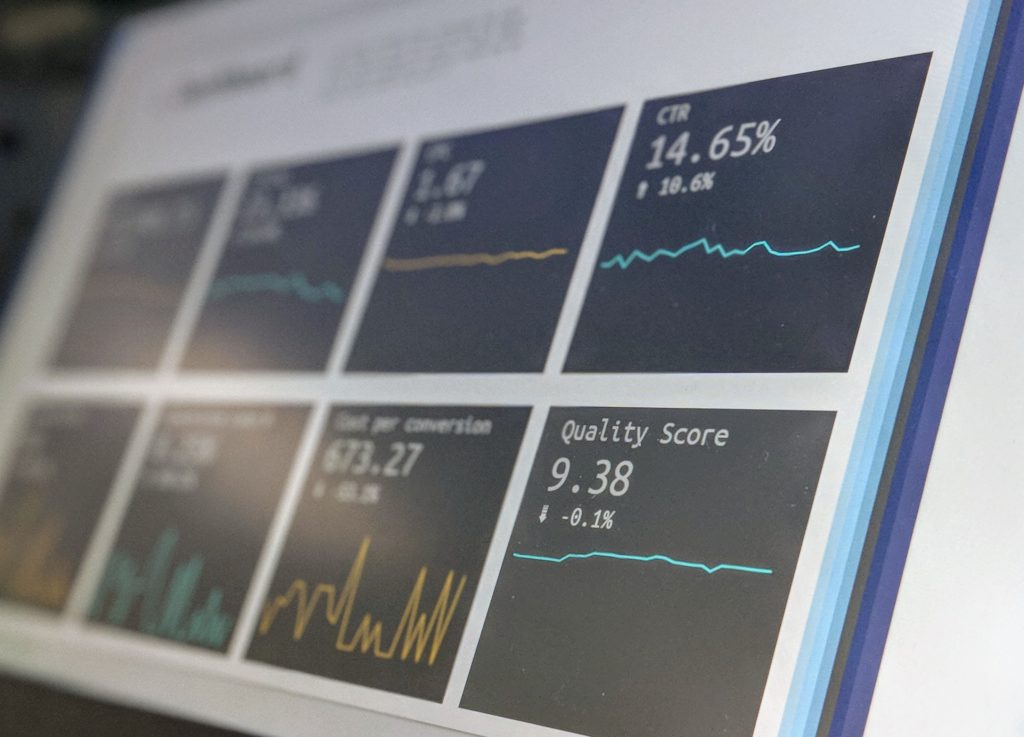 Yes, economic uncertainty and consumer sentiment are fueling some of these decisions by brands – but that doesn't mean you stop marketing your business altogether. Now is the time for brands to up the ante with their advertising, and find thrifty and innovative ways to push their offerings forward and make the most of the situation.
Connect, reassure, communicate: Your business is nothing without your consumers – and you need to connect with them and tell them that you are up and running, and not going anywhere. Let them know what your business has been up to, any challenges or temporary closures you may have faced as a result of the pandemic, and how you respond to the coronavirus.
Most importantly, be sure to let them know you are very much open for business. Sending out regular email updates helps – this is the one direct channel of communication you have with them that cuts through the clutter and lands straight in their inbox. Posting regularly on social media is also vital so that they know you are fully-functional. (Plus, with more consumers spending longer hours scrolling on social media, you'll be sure to grab their attention.)
It is also essential to communicate availability. According to a report from McKinsey, availability (or lack of it) is one of the primary reasons consumers are switching brand allegiance.
Use communication not just to inform, but to build lasting relationships with your customers and audience. Digital shopping is here to stay, and both brands and consumers are in it for the long haul. To improve and strengthen your relationships with customers – look at things from their perspective.
What would they want to know from you? What kind of messaging would they like to receive from you? What problems would they have that need to be addressed?
Strike the right chord: The pandemic has brought to light how connected we all are. We are staying at home for the greater good of society, celebrating our frontline workers and helping those less fortunate than us. As a brand, your marketing needs to reflect the changing sentiment.
Consumers want to feel assured that they're putting their money into brands and businesses that support their employees and the world around them. Giving back, sustainable sourcing, charitable contributions and a focus on moving beyond profits and the bottom line matter a great deal in these times.
Marketing that's out of touch – and messaging that's tone-deaf – will only alienate customers. Use content to share information and foster powerful online connections.
Invest in Brand Building: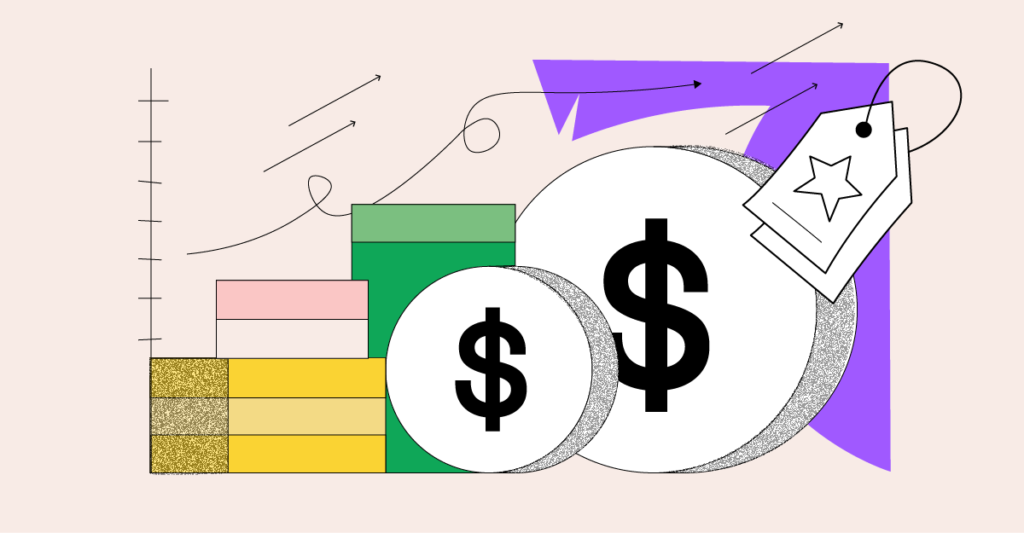 The focus of your marketing campaigns should be to build your brand so that it stays on top of consumers' minds, and is seen as the solution for their problems.
Instead of throwing funds at short-term sales or business outcomes to tide you through a slow period, you should be driving investments towards marketing tactics that establish your brand as a key player in the segment and drive long-term online sales.
If you are in the service category, this could mean offering at-home and delivery-based options (Zoom/online fitness, music and dance classes, grocery and restaurant delivery, online tutoring, etc). There should also be a sustained focus on offering and selling more entry-point or everyday items, instead of waiting to make a killing with the sale of a few premium/big-ticket products and services.
It would help if you worked to make your brand available to the consumer anytime, anywhere and at varying price points.
Amp up your social media presence:
Social media was already an essential part of marketing strategies pre-pandemic, and even more so after. To better market your products and services during the pandemic, take your voice to social media.
Start or join conversations around topics that matter to you and your audience, make use of sponsored posts and paid ads, host contests, post more frequently, and give your followers regular updates and some behind-the-scenes looks at what you're up to and how your business is coping.
Now is also the ideal time to run and promote limited-time deals and offers. Social media is a (relatively) inexpensive way to create buzz around your business and promote your goods. You can also engage in online communities and forums where your audience is likely to be, such as Reddit and similar platforms.
Work on improving your online presence:
Honestly, there's no better time to work on your online presence. With more consumers going digital, working on your website and social channels can help build your brand, gain credibility and attract new customers. A Forbes article indicates that internet hits have risen by 50%-70%, while streaming has increased by 12%.
That's a significant surge and one that holds immense potential for marketers. So, how can you improve the online experience for your audience? Well, several things. Make sure your site is optimized for mobile browsing so that people can access your site quickly and easily no matter the screen size.
You should also run an SEO health check and see if your site is up to date with all the relevant trading searches in your industry/segment, and incorporate those keywords into your content. Also, do an overall UX/UI check – is your site user-friendly and easy-to-navigate?
Will users find what they are looking for? If necessary, opt for a redesign – because poor user experience will result in people navigating away from your page.
Personalisation:
With so many people spending more and more time online, marketers are vying for consumer attention like never before. Instead of staid, one-size-fits-all messaging, focus on mining data and use analytics to deliver personalised messages. Use remarketing tools to deliver the right message to the right person at the right time.
This will make them loyal customers who come back to you. You also need to create personalised journeys on the channels and devices your consumers are now using – with more people working remotely, there has been a reversal in some parts, with users moving back to desktop browsing.
And as we mentioned above, more time is being spent on social media. As a marketer, you need to develop a multi-channel strategy to reach out to potential customers, wherever they may be present.
Invest in virtual experiences:
As we all know, in-person events, conferences and concerts are still a while away from becoming a reality. Therefore, marketing strategies now, and even after the pandemic, should focus on creating powerful online connections and a sense of community.
And, online conversations can be as rewarding, informative and meaningful as in-person meetings. Musicians are hosting virtual concerts, fitness instructors are moving their classes online, chefs and influencers are using IGTV to showcase their talents, and Zoom webinars and classes are becoming more popular.
What can your brand do to be part of this movement? Host a free webinar? Have a live AMA session? Host an IG live with a celebrity or influencer for your brand? Or just give live updates about what you're up to every once in a while? Invest in creating virtual experiences for your audience, and they'll stay invested in you.
Take the time to get to know your audience:
Marketing relies on empathy, which in turn depends on an understanding of the people you're trying to talk to. If you already know your customer, then you might be tempted to skip this step – but there's no harm in getting to know them better.
Do you know them in their current state? What are their concerns at a time like this, and what makes them tick? It would help if you spent more time understanding your audience during a crisis like this, either by reaching out to them directly or through analyzing data.
Flexibility – The Name Of The Game
Irrespective of your level of digital expertise and the reach of your brand, consumer behaviour will be in a state of flux for a while – and as marketers, you have no option but to keep up.
Consumers want value, authenticity and messaging that indicates a level of social awareness. They also need to be reached out to on multiple platforms, including a mix of mobile, social media and video.
Your messaging needs to be dynamic, and you need to pivot and change your strategy when necessary. Be open to adapt and optimise your marketing resources for the right channels and campaigns.
In Addition…
You also need to reshape your marketing efforts based on the size and scale of your operation, and based on the geographies and people you are serving.
Here are a few quick ways to adapt your marketing strategies if your business focus area is local in 2021, and are hit due to COVID-19.
Local listings: Make sure your local listings are verified, up-to-date and kept current on search platforms.
Google My Business: Make sure you are on Google My Business, as it provides valuable information about your hours of business, location and services.
Directories: Make sure you are present on top directories for SEO.
Here are a few quick ways to adapt your marketing strategies if your business focus area is national in 2021, and are hit due to COVID-19.
Anticipate operational impacts: There will be challenges to product and service delivery during this period, and a disruption in supply chains. Be prepared and set your targets accordingly.
Customer service volumes: There will be a surge in customer service requests, so you need to craft proactive messages that can be shared across email, social channels, and your website.
Secure media placements in advance: Everyone is competing for attention and ad space. Work with media planners and publishers to secure access before it's too late.
Here are a few quick ways to adapt your marketing strategies if your business focus area is international in 2021, and are hit due to COVID-19.
Evolved messaging: Your brand values and messaging need to grow and align with global consumer sentiment. Empathy will play a big role, and branding and PR will be two of the most important elements of your marketing campaign.
Emphasise your relevance: Everyone's trying to make the most of a bad situation, and it's crucial that your messaging reiterates why your product or service is the best solution, and why it's the right fit for your target audience.
Digital delivery: If possible, promote apps and other online tools and services. Increase your capacity for online and digital transactions and payments. Innovate and find new ways to deliver your product or service online (For example, bookshops switching to a delivery-based model and restaurants offering meal kits and cooking classes online.)
The Future Is All-Digital
Irrespective of the impact of COVID-19, if you have not shifted or made online marketing your primary focus, now is the time to get down to it! The future is digital – and having an online presence is imperative to success.
From having people discover your business to selling more products to existing customers, it all starts with the click of a button online. So, take note, and incorporate some of these tactics into your marketing toolkit today.
About the Author
Chandala Takalkar is a young content marketer and creative with experience in content, copy, corporate communications, and design. A digital native, she has the ability to craft content and copy that suits the medium and connects. Prior to Team upGrowth, she worked as an English trainer. Her experience includes all forms of copy and content writing, from Social Media communication to email marketing.