10 Signs which tell that your Social Media content needs reworking
Published: August 14, 2018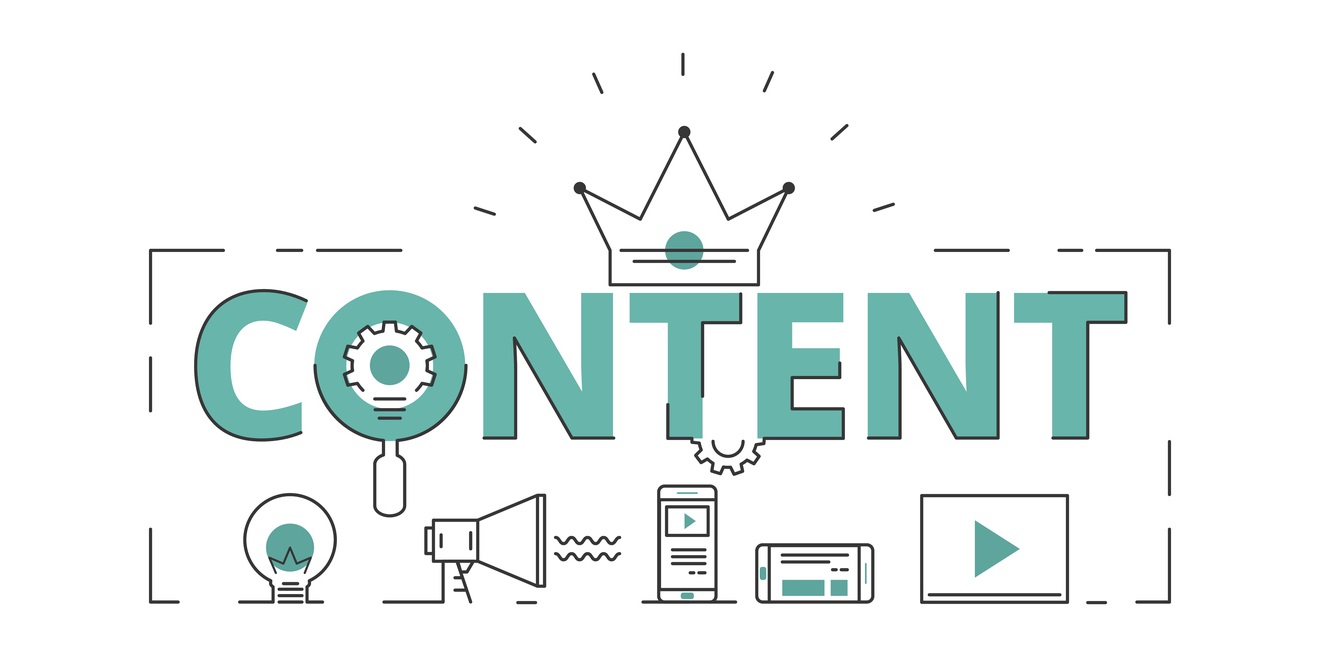 Social media marketing is now a must-have strategy for every business which wants to harness the power of online marketing media. Do you know that 70% of the US population has at least one social media profile and more than half of the population use two or more social media networks.
But creating different types of social media content for your business is not the solution to the success of your business. Social media and content marketing go hand in hand. Creating compelling social media content constantly and creating useful and relevant content to your audience is the key to success of your business.
If you are not doing that, it's time to re-work on your social media content strategy to grow a significant follower base effective for your business growth.
Want to develop a successful social media strategy for your startup or business?
10 Major Signs Which Show That Your Social Media Content Is Not up to the Mark and Needs Reworking

1. Less or No Community Growth over Time
This is a major indication of the problem that your social media content sucks. You are not creating a social media content that helps in building relationships with the target market followers.
Image Source
Improvement – Post the content which is relevant to your target audience and which fosters a sense of grouping and community among the followers of your social media pages.
2. No Interaction with the Followers
If you see that there is no response from your audience, you should also identify this scenario as a sign of reworking your social media content. This implies a problem as to how you promote your social media content.
Image Source
Improvement- Perform a competitor analysis and understand what they are doing regarding social media content to bring success. Look for different successful social media content examples, and incorporate ideas from these in your social media marketing strategy to increase interaction with the followers.
3. Content is Self-Centered
Another sign is that your social media content is only on the promotional channel you feel comfortable with, and you post just the content you like the most. This may not interest your audience.
Image Source
Improvement- Audience wants to get interactive content, videos, memes, humor, infographics, and others. Understand the needs of your audience and provide them with what they want.
4. High Bounce Rate
High bounce rate means that people do not stick to read your content properly. It also means that your content is not formatted well.
Image Source
Improvement- Don't put large blocks of text in social media content. They are not easy to navigate. Instead, make it simple and attractive for the readers.
5. You don't Recognize Your Target Audience
Without knowing the personas of your audience, there is no meaning in devising a social media content strategy. Your effort is unfocused, and you are wasting precious time and energy.
Image Source
Improvement- Instead of trying to cover a large area, understand which target audience you are trying to serve through social media content and devise a content strategy according to the targeted customers only.
6. You Have Not Revised or Refined Your Social Media Content Strategy
This is another sign that your social media content needs a prompt rework. If you have not revised and refined your social media content for a long while, it is the time to do it!
Image Source
Improvement- Start with the KPIs which matter most to your business. Revise your social content and clearly define and implement a sound and effective strategy.
7. No Content Publishing Schedule
Do you have a content publishing schedule for posting on your social media profiles? If not, then you need to rework your social media content strategy.
Image Source
Improvement- Don't have an inconsistent and ad-hoc content publishing schedule and create a constant content publishing schedule for social media. Your audience can count on that, and you can be their dependable friend.
8. No Increase in Sales or Conversions Over a Long Time
Over the long term, you see that your efforts on social media are not producing results and there is no increase in revenues.
Image Source
Improvement- It is the time to learn the right way to sell your stuff on social media through social content. Focus on building engaging content and serve your audience through effective posts.
9. Lack of Excitement and Passion in Social Media Posts
Lack of passion and enthusiasm in your social media posts is another sign that shows that your social media content may not be the best. This will result in lack of engagement by your audience.
Image Source
Improvement- Make sure you sound enthusiastic and consistent in your social media posts providing compelling content. It should not be felt that you are running your business social media only because you want to run it. It should be felt that you like it and have a passion towards it.
10. You Don't Have Defined Goals, and Your Content Strategy is in Pieces
If you have not defined your content marketing goals or they are in pieces, your social media content will not work as expected.
Image Source
Improvement– Read different social media content strategy guides, and you will soon have a good idea of how to go about things. Do not forget to measure the success through shares, clicks, and downloads.
Good Social Media Content Helps in Boosting ROI
The best example of good social media content is what is written for your readers, content that inspires emotions, added with lines of humor, have inspirations, intellectuality and have an engaging story in them. The story should have these 3 necessary elements –
A good content will help you develop a strong base of social media audience which will not only help in gaining a large follower base but will also help in spreading the word and ultimately more conversions boosting the ROI of the company.
Having a social media with strong content helps in attracting the attention of more and more potential users through the method of sharing, likes and word of mouth. Ultimately, people are influenced more to buy your product or service, thus, boosting your ROI.
Conclusion
Did you see any such sign in your social media marketing campaign? If yes, then you definitely need an immediate rework in your social media content strategy. Implementing the improvements given in this blog post can help you a lot in gaining the trust of your customers. You will soon see a boost in ROI due to improved social media content and your efforts will really pay-off.
About the Author
Amol has helped catalyse business growth with his strategic & data-driven methodologies. With a decade of experience in the field of marketing, he has donned multiple hats, from channel optimization, data analytics and creative brand positioning to growth engineering and sales.