10 Signs which tell that you need a Digital Marketing Company for your business
Published: August 14, 2018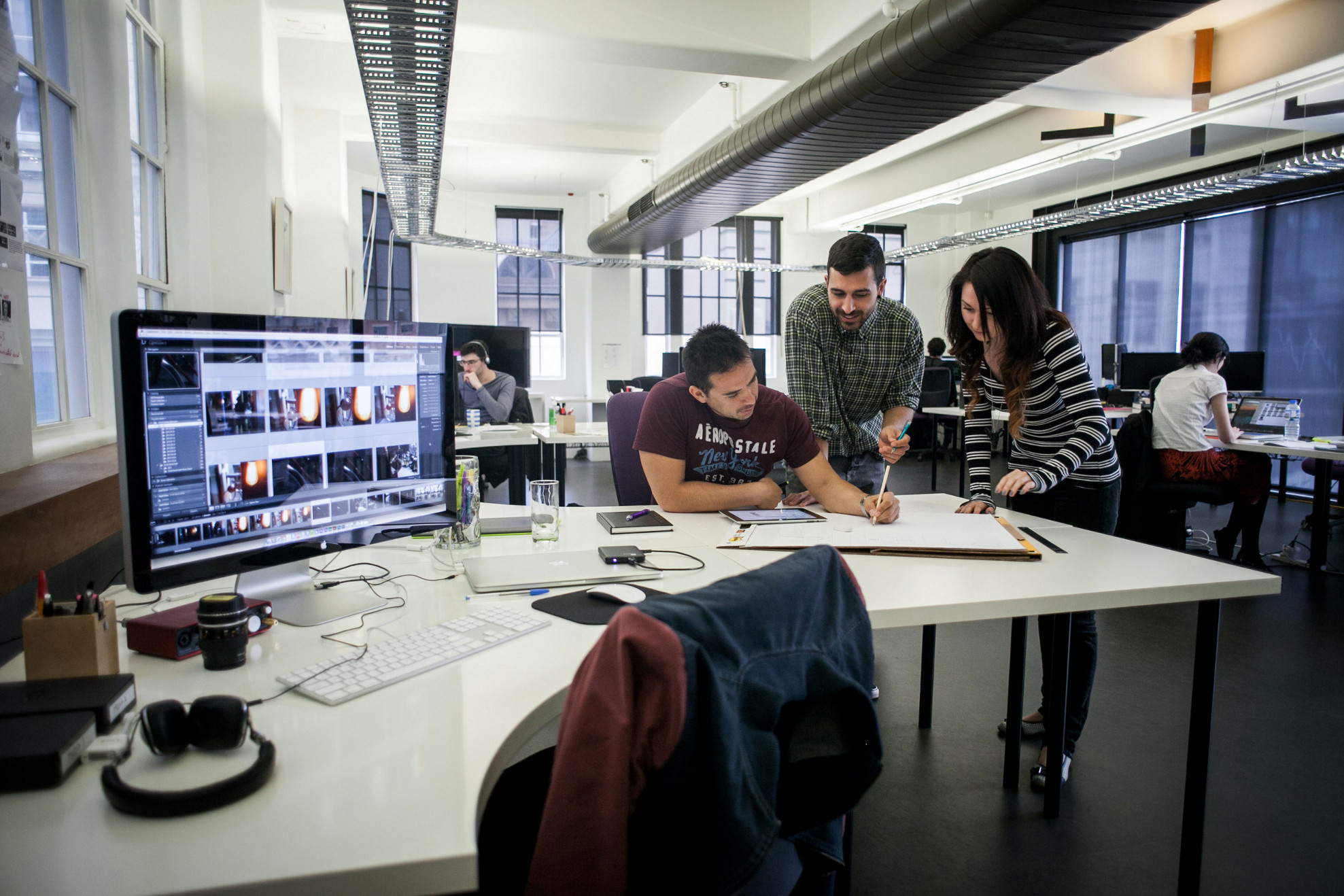 Digital marketing has become the mainstay of any business trying to reach out to targeted prospects with the aim of achieving an actionable response. To keep pace with the incremental need for innovative digital promotion ideas, digital marketing services in India have risen significantly in recent times.
As a business owner, you need to pay heed to the dominant digital trends to remain contemporary and relevant to customers. Cutting yourself off from the new age marketing paradigm would definitely take its toll on your capital investment, survival quotient, and brand identity.Before you partner with an agency, it is very useful to get clarity in your dealings. This checklist will help you do so.
Changing Business Environment in 2018
Your business interests need to be strategically managed and hedged in 2018. This is in keeping with the predictions of marketing pundits who are foretelling the emergence of far more disruptions in 2018 than in 2017. Each niche would experience an abundance of technological interventions that are aimed at shaking the foundation of existing players. You can, however, insulate your business from this onslaught by building a loyal customer base with an emphatic presence in digital media. Digital media marketing services would help you identify opportunities and monetize on them with a systematic approach.
Why Your Business Needs Digital Marketing?
You can't expect to survive without digital marketing because of two reasons.
First, smartphones have become inseparable companions of people of all economic strata, and second, the data prices have nosedived in recent times. Prospects can access responsive ad pages from anywhere without getting their wallets dented by ridiculous charges.
Further, intelligent cookie management by search engines makes relevant ads float on the screen in a non-distractive manner on almost all pages browsed by prospects. Brand remembrance is essentially a direct consequence of constantly remaining before the sights of targeted leads. Best digital marketing services offer strategic support to help your business survive the headwinds so as to prosper financially.
Challenges in Offline Marketing
Offline marketing has no longer remained a viable means to bring home widespread popularity for your business. This can be attributed to numerous constraints.
The marketing budget is limited. You cannot afford to spend extravagantly on billboards and other promotional activities to uniformly cover all targeted locations. If revenues fail to measure up to your expenses, your business runs the risk of being grounded before its flight.
Offline methods don't offer any convincing solution to engage and retain your profitable customers in the long run. The attention span of customers have shrunk, and they don't want to leaf through gaudy promotional materials anymore.
Brand building is a tedious process. More exposure brings in better credibility. If your niche adversaries are engaged in digital marketing to remain visible to prospects 24X7, you are out of the race spot on. Offline marketing captures the attention of prospects for a limited time and is highly fortuitous in nature. Newer customer acquisition on a regular basis would determine the bottom line of your business.
You are deprived of referrals in the offline mode. A satisfied customer may forcefully recommend your brand to others, but this would be a one-time conversational affair. The person interacted with may not be able to recall your brand when the actual purchasing decision is to be made.
Your limited allocated budget would not suffice to build a strong advertising infrastructure and sustain the same through the input of new resources in the long haul.
Does Your Business Need a Digital Agency?
Invariably, all businesses across the board need the strategic support of digital agency to endure the stiff competition and grow exponentially. However, if you are still unresolved over this, these 10 signs would help you decide whether you need digital marketing agency services or not.
1. Your revenue streams have remained almost constant over the years
Your business may be pumping in new resources, but the return on investments after discounting escalations have remained uniform.
2. Marketing results are not visible or evident to you
Marketing campaigns are going on in full swing but tangible outcomes in the form of increase in customers, sales and revenues
3. Relatively younger niche adversaries are registering better success rate than you
Businesses whose foundations in your niche have been laid pretty late than yours are showcasing excellent growth rate while your venture has been lagging behind.
4. Your marketing budget is limited
You cannot spare huge amounts of money to flag off advertising on a grand scale. Getting newer leads with conversion ratio has become a matter of survival for your business.
5. Your website is not getting any hits for consecutive days
You have a brand site whose content has not been updated for months. Consequently, your site is not getting the index for display in search engine results for relevant queries. The hit counter is not ticking up for many days on a trot.
6. Your brand is not being talked about on social media
You take to the social platform one fine morning and feel stunned to find that your contemporaries are being discussed in a spirited manner whereas you are nowhere on the radar.
7. You are receiving negative feedback about your services on online platforms
Your brand reputation is being deliberately tarnished, but you are not in possession of strategic tools to counter the same online.
8. You are frantically seeking marketing experts but can't afford their remunerations
Your marketing efforts are suffering due to lack of motivated and prudent marketing experts. Also, you may be battling out attrition as your pay package may not be competitive.
9. Your business runs the risk of being closed down
Due to sustained dismal performance and mass shifting of existing customers' loyalties, your business is not able to reap profits at par with expenses.
10. You desperately need to give your marketing campaigns a complete makeover
All your proven offline marketing tactics have fallen flat on their faces, and you need to give your campaigns the much-deserved facelift.
How to Select Best Digital Marketing Agency
The company must offer the entire gamut of digital services encompassing social media, web, mobile and others.
The company should be able to readily come up with unique marketing plan accurately aligned with your business needs and expectations.
The executives must portray realistic returns within the stipulated time.
Conclusion
Brand building is not easy, and you always need to put effort to make it a reality. If not on your own, you should be looking to hire professionals to do that for you. It is high time that you ally with a renowned digital media marketing service company to steal the march over your contemporaries. It would help in catapulting your outreach and profit quotient within a short time span. Customers are your business's lifeline, and you should not shy away from efforts that can bring you more customers.
About the Author
Chandala Takalkar is a young content marketer and creative with experience in content, copy, corporate communications, and design. A digital native, she has the ability to craft content and copy that suits the medium and connects. Prior to Team upGrowth, she worked as an English trainer. Her experience includes all forms of copy and content writing, from Social Media communication to email marketing.