Digital – Taking the Form of Water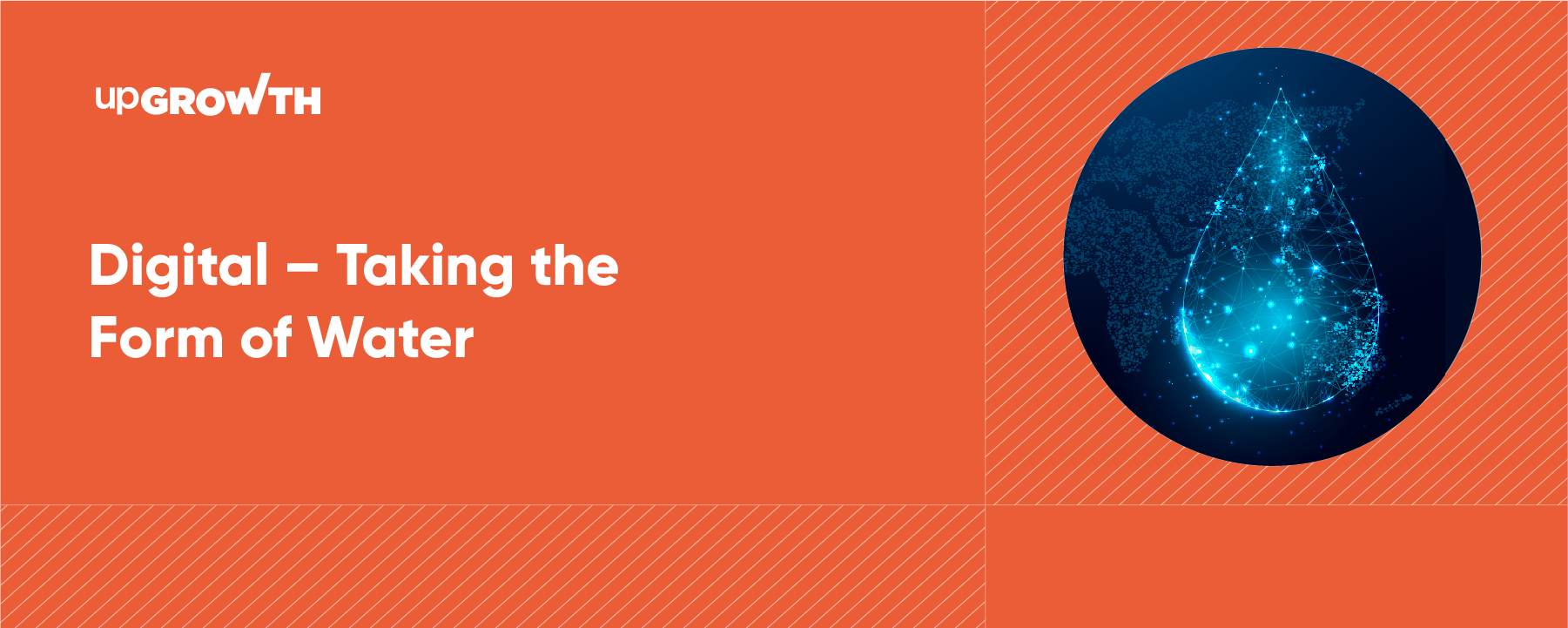 The essence of the term 'Digital Marketing' has evolved from the marketing of products and services to a blanket term that encompasses marketing technology and the process to use it to build preferences, acquire customers, build advocacy and of course, augment sales. The importance of consumer touchpoints to brands is growing at a good pace and this could be due to the below forces of transformation.

1. Science and technological advancements
2. Evolution of media landscapes, being dynamic in nature
3. Curious and empowered consumers
4. Tumultuous and hyper-connected world
5. New business models and the evolving non-linear consumer journey

The key attribute of Digital according to me, is like 'water'. It can take the form and shape as to what our customization needs in terms of 'how' we want to talk to our target audience, thereby creating value for customers. It adapts considering we know how to enable it to adapt to a specific brand's target audience. And, tweaking the taste of water as per the taste of the target consumer. Someone may like lemon -water and some may like other flavours.

It allows businesses the opportunity to scale up or scale down their marketing efforts at ease. For example, Google AdWords allows businesses to set a monthly budget. Adjust that budget down when things are tight and increase it when times are better.
One can also update a specific website to reflect new offers swiftly and even create micro sites accordingly. And the best part of this scalability is the fact that it can be done very quickly. One can pause an ad campaign and restart, and Ad Serving technologies that have also evolved over a period of time helps us control who we want to show our ads to.

Though the most interesting part of Digital is how swiftly it is evolving in terms of the non-linear journey, keeping in mind the customer as one individual. This makes the journey both complex and exciting. What may work this year, may not next year. However, certain trends such as videos, vlogging is just warming up.

The differentiating factor according to me is four pronged-
1. The research – Research and data driven approach helps in getting closer to fulfilling our objective
2. The idea – The idea can be based on the research, or the research can be based on the idea. This works both ways.
3. The execution – is only about understanding the brief to the tee
4. The Trust – this is the most difficult part as this is the unique currency that will bind everything together. However, the caveat is, Digital is also about experimenting, being it using a new publisher or a technology that needs to translate into the core KPI for a brand. Hence, experimental budgets should be used very carefully.

Also, knowing when to think agnostic and when to think specific as both approaches can yield well if the timing is matched. I was reading through a research paper where I came across the below interesting depiction of a research framework for Digital. If we see closely, Digital technologies are reducing information asymmetries between customer and seller.

Analyzing interactions of mar-tech and related environment start with the examination of how consumer behaviour is changing because of access to a variety of technologies, multiple screens, screens getting smaller, opportunities with Connected TV, the time spent on various screens boling down to the dynamic consumer journey which essentially is more than just the standard funnel that we know of.

Below is a diagrammatic representation of the framework of Research in Digital Marketing that I came across while studying a research paper which deeply resonated.

P.K. Kannan, H.A. Li / International Journal of Research in Marketing 34
The Framework for Research in Digital Marketing

Leaving us with a question, rather a thought. Is the price for a particular product supposed to be lower when competition is more intense?

Because of the network effects of, say, a duopoly market, the profits from advertising may decrease at a higher level of competition, yet the content profits may still have a scope to augment.

I hope we find this helpful.
About the Author
Amol has helped catalyse business growth with his strategic & data-driven methodologies. With a decade of experience in the field of marketing, he has donned multiple hats, from channel optimization, data analytics and creative brand positioning to growth engineering and sales.