Our first challenge was to make people in the vicinity of the restaurant aware that Masakha existed.
The best way to do this was to create a Google My Business page. This was an effective starting point as it allowed people living nearby to find the restaurant. It also enabled people to share pictures of the food and reviews, and a small organic following started building up.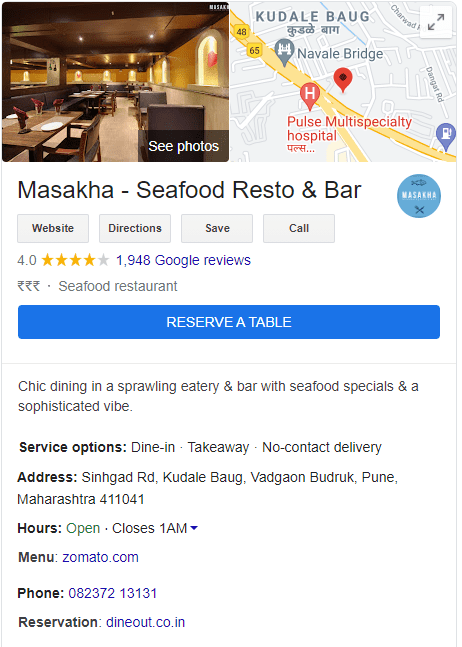 2. Challenge
To establish Masakha's reputation as a seafood restaurant par excellence so that people would flock to the restaurant for a different dining experience.
Solution
However, it was not enough that people knew that Masakha was now open.
We knew that the only way to do this effectively was to collaborate with popular food bloggers who were also social media influencers. We knew that Masakha's food would speak for itself; all we had to do was make sure it was tasted by the right people.
One of our most prominent collaborations was with food blogger Sarthak Pathak who runs a famous food channel on Youtube called Chow Down My Lane. We invited him for a meal at Masakha and he shared a glowing review of the restaurant on his channel. We cross-promoted this review on Masakha's Facebook page and successfully created a buzz around Masakha's food and overall dining experience.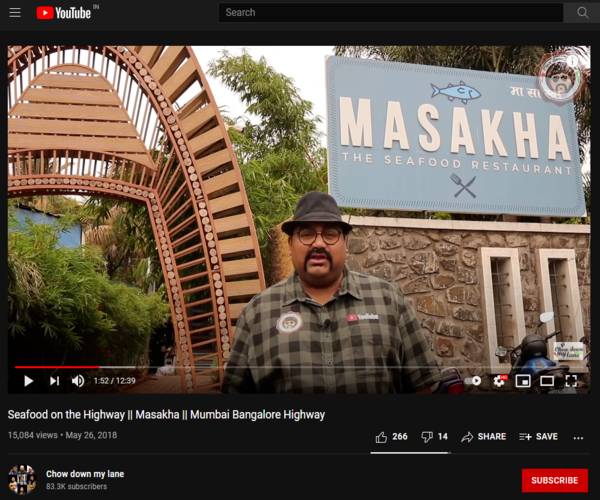 3.Challenge
Our final challenge was to popularize Masakha as the restaurant of choice for home deliveries.
Solution
We did some research and found that Zomato was the platform most of our prospective customers were using to order food. Thus, this was the platform we chose to focus on and created a two-pronged strategy.
We collaborated with Zomato to create some great offers for customers who ordered food from Masakha. We also offered them the best price on home delivery. This helped us get the initial push that we needed.
We also invited some of the top reviewers on Zomato to come and try the food at Masakha. Their on-point reviews, beautiful images, and social media coverage helped Masakha gain credibility on Zomato as the go-to destination for seafood.