Weekly Digital Marketing Updates With UpGrowth (07-05-2019 To 14-05-2019)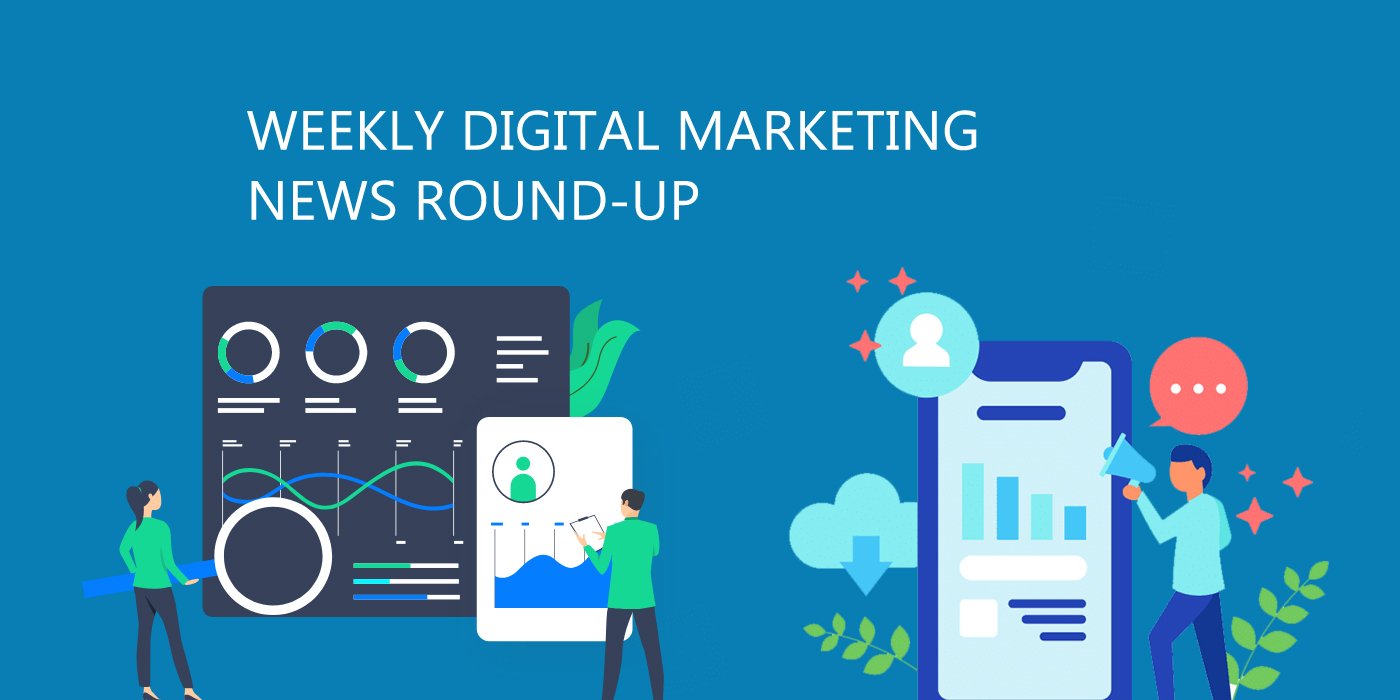 Introduction:
Everything is changing so fast. Technology has created a world where something that seemed impossible 5 years ago is happening right in front of our eyes. The world around us is changing at an unprecedented pace.
But if there was a contest for the fastest changing sector it would be awarded to the field of digital marketing. Digital marketing has been around for quite some time but people have started to realize its power in the last decade only.
Organic, paid, social, referral, and direct these are different sectors that define the field of digital marketing.
So its imperative to stay updated in the world of digital marketing as it is the only thing that will keep you ahead of the other 99% of digital marketers. So this blog is an effort to provide information on the major updates or changes to the different platforms of digital marketing according to us.
Update 1: Google Search console added 3 more reports which are unparsable structured data, site links, and logo report.
Unparsable Structured Data Report
Sitelinks search box
Logo markup
Unparsable Structured Data Report:
The Unparsable Structured Data report aggregates parsing issues such as structured data syntax errors that prevented Google from identifying the feature type. Google said, "that is the reason these issues are aggregated here instead of the intended specific feature report."
You can use this report to see if Google was unable to parse any of the structured data you tried to add to your site.Here is the help doc on this report and you may be able to access over here but I see no data as of now for our Clients.
Here is a screenshot: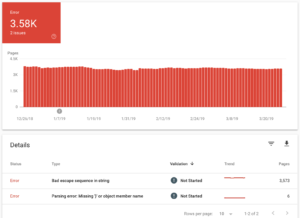 Image: Unparsable Structured Data report
Sitelinks search box
Google Search can expose a search box scoped to your website when it appears as a search result. This search box is powered by Google Search.
However, if you wish to power this search box with your own search engine, or if you want search results also to include an associated mobile app, you can do so using structured data embedded on your website.
This new report is listed under the enhancement reports section to show you more details about the performance and/or errors around your Sitelinks searchbox markup. The report will show you the trends of errors, warnings and valid items.
You can even view each status issue individually by clicking the colored boxes above the bar chart. You can also review warnings and errors per page by clicking on a specific row below the bar chart.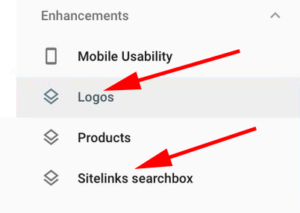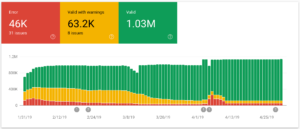 Image: Enhancements report
Logo Report:
There is a new enhancement report to that section that shows you more details about the performance and/or errors around your Logo markup. The report will show you the trends of errors, warnings and valid items.
You can even view each status issue individually by clicking the colored boxes above the bar chart. You can also review warnings and errors per page by clicking on a specific row below the bar chart.
What we think about it:
Well, It's really good that Google is providing new reports for website owners in order to understand errors so that it can be fixed and can provide better visibility for search engines.
Future implications:
Google Search Console helps webmasters, SEOs, developers and site owners discover issues with their web sites. With all these new reports, Google is giving us more data and information that helps us uncover issues that may be holding back our sites from performing better in search.
You can use these reports to gain more The Google Guarantee badge insights into your site and thus help you gain more visibility in the search results.
Curated by: Neeraj K
Update 2: The Google Guarantee badge
If you have ever searched Google for any particular services, such as a plumber, you may have noticed a little green check mark next to a listing. This little stamp isn't just for show, it tells potential customers that this business is Google Guaranteed.
Google Guarantee helps your business build a solid reputation online and encourages customers to click your ads. If you aren't already, using Google's SEO tools such as the guarantee is a smart way to improve your marketing online.
Google Guarantee is only granted to businesses who use AdWords advertising and pass Google's rigorous standards. Once qualified, your business will be advertised with the Official Google Guarantee Badge. Customers who are unsatisfied with your services for any reason may be reimbursed by Google with a $2000 lifetime cap.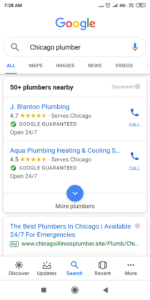 Image: Google Guarantee Ads
How Does the Google Guarantee Work
In order to sign up for Google Guarantee, you must be a legitimate business that uses Google AdWords or Home Service Ads. Then, follow these simple steps…
How to Set Up Google Guarantee
Sign up for Local Services ads
Complete the background check
Complete license and insurance verification
You can also get started right away by signing up for Google Local Services.
What we think about it:
The benefits that the Google Guarantee provides mutually benefit business owners and customers online. Here's how:
For Businesses – Build your reputation online with Google's endorsement. Customers who are dissatisfied with the quality of your services will be covered by Google.
For Customers – Potential customers are encouraged to click your ads with the Google Guarantee badge. Customers that use your services will be insured.
Coverage Details
What does the Google Guarantee cover? Here are the facts:
If a customer is dissatisfied with the quality of your work, Google will cover claims up to the job invoice amount, with a lifetime cap of $2,000.
The service in question must be booked through Local Services. Add-on services, future projects, property damage, dissatisfaction with price or provider responsiveness, and cancellations are not covered.
All claims must be submitted within 30 days of the service completion date.
How to Get the Google Guarantee Google-business-search
If your customer submits a claim, Google will contact you to learn more about the situation. You will then have the opportunity to resolve the issue with your customer. Once the investigation is complete, Google will make a verdict on how to handle the claim.
To get the guarantee, simply follow the steps above or visit Google's official site for the Google Guarantee.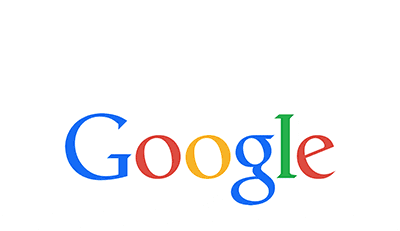 Curated by: Neeraj K
Update 3: Export Google Ads data to google sheets
Every time we work on Google Ads with sheets. We have to go through the tedious process of downloading and then sharing ads data. No more will this be the case. Google has bought in a new update which will enable us to export this data directly to sheets.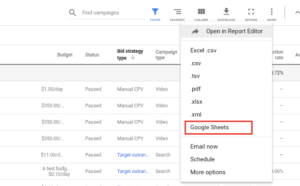 Image: Exporting Google Ads data to Google sheets
What we think about this update:
For someone like us who works with Google data and sheets on a daily basis. This update is a godsend. No need to download and then upload various Google Ads data files onto the drive and then go on to open them in sheets.
This process is repeated countless times. But with the option of direct exporting, we can make this process a lot simpler and non-messy.
Future Implications:
Google is working hards towards making its platform more simpler and usable for its operators. This update is just a very small step in that direction but it is also a big indicator that Google is setting up systems that will make the platform as efficient as possible.
These are steps towards less dependency on the operator's skills and more towards what the platform can directly do for the user.
Curated by: Abhishek
Update 4: Parallel tracking for display ads now available
To understand the significance of this update one should first understand what is parallel tracking. So companies want to track the metrics that come when people click on their ads. This process is called tracking.
So before parallel tracking when a user clicked on an ad they were first taken to the tracking URL where the data was recorded after which they were redirected to the landing page.
This indirect cycle results in slowing down the landing page's load time tremendously. Google was aware of this issue and they introduced parallel tracking. Now in parallel tracking, the process is shortened the page loads while the tracking URL opens in the background.
This removes the need for no use redirects and hence increases landing page speed.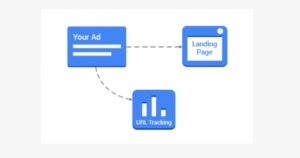 Image: Parallel tracking for Display Ads
Parallel tracking has been the default for search ads since 2018 but earlier this year Google teased that it will release parallel tracking for both video and display. Parallel tracking for display is available from 1 May and it will be mandatory 31st July onwards.
What we think:
Parallel tracking is good news for anyone in Google Ads. It makes the landing page load quicker which will affect a lot of traffic and revenue because of that traffic. People need speed and this update just gives it to them. It may be a tenuous task to add parallel tracking to all display ads but its the word of Google itself non-negotiable
Future implications:
Google also announced that they will release parallel tracking for their video ads too. They just wanted to give advertisers and operators some time to assimilate through the new change. It may take some time but well before the end of this year.
Curated by: Abhishek
Update 5: New Keyword planner finalized
In 2018, Google Ads added the new Keyword Planner into its interface. Over time, Google simplified the navigation and improved forecasting feature. The new keyword planner has all the features and the old keyword planner is finally deprecated.
With this new feature, you can now:
Download trend data for individual keywords
Save keyword ideas to existing campaigns
Get more granular competition ranking across keyword ideas
Get daily budget suggestions in the plan overview
Find the in-account status for uploaded keywords
Use up to 10 seed terms at a time
View forecasts for all languages
The layout of the new Keyword Planner is quite easier to navigate. Just like old keyword planner, you can select which keyword ideas you to add to your plan, select the match type, and then add them to a plan.
The plan overview gives you a detailed report which you can share before implementing the keywords into the account. Your plan overview changes based on: match types, locations, language, and search networks you selected for your plan.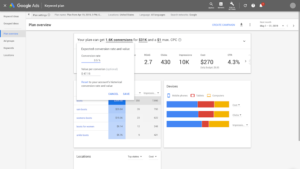 Image: Keyword planner
What we think about it:
The new keyword planner is nothing but part of Google Ads' rebranding.
Curated By: Kashif Daastan
Update 5: LinkedIn introduces New Reactions like Facebook.
LinkedIn has rolled out a new update where you can react to a post like you do on Facebook. The reactions have proved to be very responsive in terms of being expressive and conversational.
With the traditional "Like" reaction, it was difficult to guess why someone liked your post. But these reactions are fully professional, unlike the ones on Facebook which depict to be very personal.
The reactions mainly comprise of 'celebrate', 'love', 'insightful', and 'curious, specially designed for keeping the focus on building career and quality contacts.

Image: LinkedIn reactions
You can use celebrate to congratulate for achieving a milestone in their career. While love portrays support and expression of deep resonance. While insightful and curious go hand in hand where the post is adding a knowledge would be insightful and if the users have the desire to learn more about the post, can react as curious.
Curated by: Janhavi
Updates and changes will keep coming and sometimes it gets hard to keep up. This blog is an effort to provide you with all the information on the latest and most relevant changes to the field of digital marketing from all its sectors in one place.
From small updates like the feature to export Google data directly to Google sheets to huge changes like the shutdown of the old keyword planner. From SEO game changers like Google guarantee badges to the introduction of reactions in LinkedIn.
No matter how small or big the change may seem but it may end up bringing huge changes in the standard process of their own respective platforms. These updates are not stopping anytime soon so it is better to be updated then to be hit by the implications of these updates at a later date.
About the Author
Chandala Takalkar is a young content marketer and creative with experience in content, copy, corporate communications, and design. A digital native, she has the ability to craft content and copy that suits the medium and connects. Prior to Team upGrowth, she worked as an English trainer. Her experience includes all forms of copy and content writing, from Social Media communication to email marketing.