Weekly Digital Marketing Updates-UpGrowth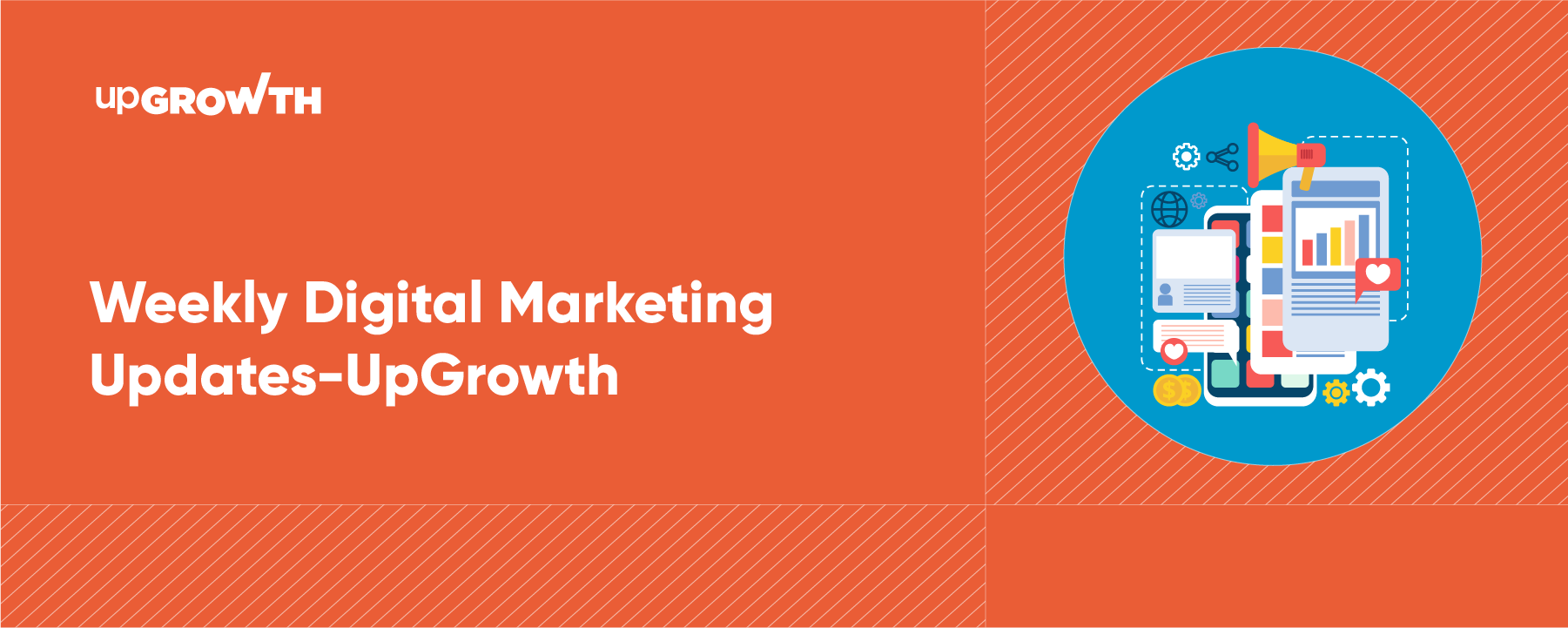 Every year in May, Google concludes a Digital Marketing Live Event that features key announcements of updates related to Google Ads. This year also Google has brought major updates to its platform.
Update 1: Gallery Ads
Gallery ads are part of search ads that appear on the top of the mobile SERP. With a standard text headline and a display URL, they feature swipeable image carousels like the ones users often see in their Facebook and Instagram feeds.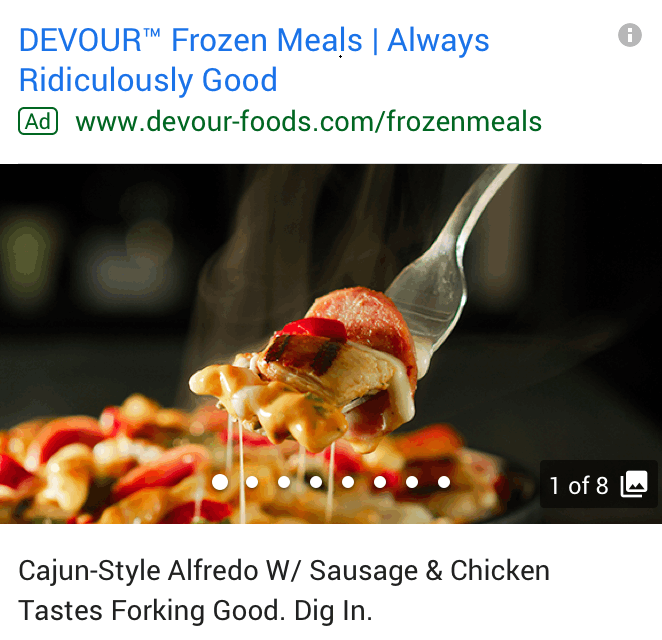 Image: Gallery Ad
In addition to the ad's headline, a tagline is associated with each individual image. The headline appears at the top of the screen as the user swipes through carousel. You can add minimum 4 images and maximum 8.
The tagline limit is upto 70 characters. You can write up to three unique headlines & can test all kinds of combinations and CTAs.
Update 2: Bumper machine
Bumper Machine, aims to build on the six-second bumper ad format that YouTube first unveiled in 2016, which are unskippable and predominantly target mobile viewers.
Bumper Machine harnesses machine learning technology to auto-generate six-second spots from longer video assets, saving marketers time and money.
Update 3: The new Google Shopping
This year Google launched a redesigned Google Shopping experience with new ways for shoppers to discover and compare millions of products from thousands of stores. Buyers can choose to purchase online now directly on Google with the inclusion of 'Shopping' tab.
For retailers and brands, it brings together ads, local and transactions in one place to help them connect with consumers across their shopping journey.
Shoppers will have a personalized homepage on the Shopping tab where they can filter based on features they care about and brands they love, read reviews and even watch videos about the products. For example, if they're looking for headphones, they can filter for wireless and the brand they're looking for.

Image: Google Shopping Ad
Update 4: Discovery Ads
Google also introduced a new Discovery ads. Rolling out to all advertisers globally later this year, Discovery ads are a new way to reach people across Google properties in the moments when they're open to discovering your products and services.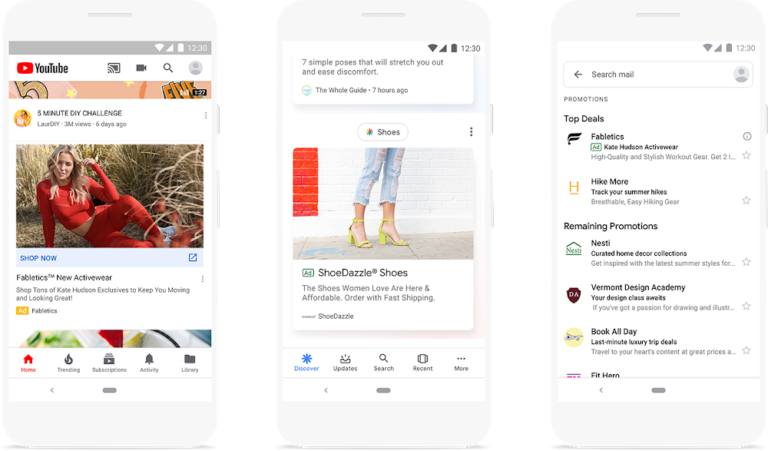 Image: Discovery Ads
Drive long-term organic growth by cleaning up and shipping out a modern SEO strategy
One of the biggest mistakes that webmasters, marketers, and SEOs can make is to consider SEO a static measure. Continuity and website improvements over time characterize a successful SEO strategy.
Buyer behavior is subject to constant change, which means marketers and SEOs have to change their methods in line with how buyers search on the internet.
Search engines, especially Google, have evolved tremendously over the past decade.
These changes happen not only because of user demands but also because Google's technology has evolved to be able to understand complex search queries and deliver relevant search results. It is no longer enough to achieve good rankings for content by stuffing keywords in the page meta-data.
We'll guide you through all of the steps to conduct a full SEO audit to ensure your entire site and web assets are optimized for a modern organic SEO strategy.Checkout this fantastic SEO Audit template and use it for Free.
Conclusion
Marketers! Stay ahead in the game of digital marketing.
Google Marketing Live 2019 shows that Google is trying to advance. How competitive it will be with Facebook, Amazon, and others for brand marketing.
For all marketers, it is important to walk toe to toe with Google's update to take edge over competitors.
About the Author
Amol has helped catalyse business growth with his strategic & data-driven methodologies. With a decade of experience in the field of marketing, he has donned multiple hats, from channel optimization, data analytics and creative brand positioning to growth engineering and sales.