14 Ultimate Blogs to become a Digital Marketing Expert
Published: August 14, 2018

What is Digital Marketing ?
The Internet took things by storm when it came into being. Now, things take the Internet by storm and become trends. What is this buzz actually? It is the marketing that reaches you via the Internet. Yes, it is digital marketing. And all the content that you read is mostly sourced from blogs – Digital Marketing Blogs.
Digital Marketing is about all the ways of marketing via Internet or even some non-internet ways. Say SEO, SEM or influencer marketing, or SMO, content marketing, everything is just another part of this big treasure.
There are strategies, tools, methodologies and ways that complete the process of digital marketing. We can't know everything and need expert advice time & again. Writings of experts clear the dark clouds and help redirect our efforts in the right direction.
"Information is a source of learning. But unless it is organized, processed, and available to the right people in a format for decision making, it is a burden, not a benefit."
―William Pollard
Digital Marketing Blogs list
Below is the list of some of the best blogs about digital marketing. Follow them with your heart and your actions shall reap desired results
This one is Google's official blog for news, tips & info on Adwords. You can check the guides, visit the site or even subscribe to the newsletter.
This blog will not only increase your knowledge on Adwords by giving examples of different businesses which implemented and used Google Adwords.
You can read more about AdWords and other blogposts here, at Google AdWords' official blog.
Highlight
Adding to the quality, contributors's posts' get high ranking from Google itself(because they work in Google). Writers include Product Manager Geoff Menegay, Vice President of Product Management and AdWords Jerry Dischler, and Surojit Chatterjee, Director of Product Management and Mobile Search Ads.
As the writers are originated from within, it guarantees that the content, tips,tricks and and news are reliable.
Google Analytics Solutions blog is an A-Z account of everything related to Google Analytics. They cover various sections like analytics, tag management, experimentation, attribution, etc.
They have a huge range of blog topics – enough for you to call yourself a google analytics professional ( if you thoroughly and habitually read and implement)
Highlight
These blogs will answer all your questions and give you more insights on all the analytics related topics.. And you can get these answers in minutes compared to hours if you had to create these on your own.
This is Moz's inbound blog for all the tips, tricks, steps, etc for digital marketing. They have great insights from industry experts that will help you well in your efforts.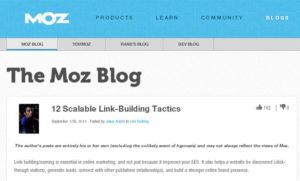 They provide the most valuable content and quality resources that deserve particular attention.
Highlight
This blogging website is the go-to put for the most recent idea authority on the movements in inbound promoting and SEO. They have treasury of blog articles chosen to give the most ideal review of current SEO and inbound advertising procedures.
Their blogging website is about tools, analytics and strategies regarding social media. The wide scope & the variety of topics is great over here.
They publish fantastic, in-depth guest posts and build a important relationship with the readers – they do this consistently.
Highlight
They have around 100812 people hooked (subscribers – July) to them to get their latest content directly in their inbox. Their blogs are highly recommended reads and easy to understand.
They have two sections as marketing & sales. Both are useful for any marketer. They help you learn and grow.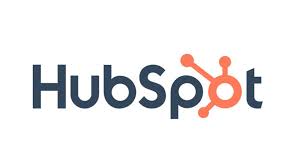 Hubspot provides marketing, sales, and agency content, which has more than 400000 subscribers and attracts over 2 million monthly visitors.
Highlight
Join 215,000 Fellow Marketers ( we know its not about the numbers but about the quality) and get expert marketing tips straight to become a better marketer.
Marketing Week is a leading UK magazine for marketing jobs, marketing news, opinion and information. Covering advertising, media, PR, online marketing.
Their articles are actually regarded as opinions that will guide you well.
Highlight
If you want to read through the latest news and trends in the digital marketing world with some of the top experts in the field, then this the right spot for you.
Entrepreneur magazine seeks to inspire, inform and celebrate entrepreneurs. They offer real solutions to the challenges you face as an entrepreneur, including tips, tools and insider news to help build – and grow – your business.
There are two sections here that write about the latest and most sought after topics. Experts of this field contribute to this and make it a success.
Highlight
If you need a trustworthy advice from entrepreneurs and want to know their success stories and experiences then this is the correct platform.
This online version of the Forbes Magazine is a magnificent site. You can find articles on digital marketing at different sections like blog, web specials, etc.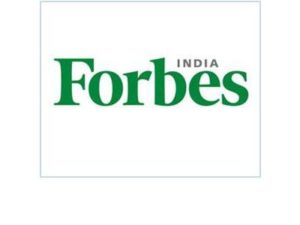 Highlight
The marketing section of the world-class publication Forbes is amazing and insightful. Great blog site to follow for marketing in general.
Techcrunch is a website for everything and anything in technology. They cover a variety of topics in digital marketing under their various sub-sections that come under the main sections of news, videos, events, etc.
Highlight
If you are into technology or tech startups then these blogs are something you should definitely follow. You'll stay in loop with all the whereabouts of the technology space.
The Huffington Post
Huffington Post has expert contributors for digital marketing. They are up-to-date and cover major current issues. They have the two sections for their posts.
Highlight
The Huffington Post has thousands of writers. They publish articles on every imaginable topic. One of the reasons Huffington Post has managed to stayed above the competition in the world of online blogging is that it has never compromised on quality.
Their strategies are based on the success stories they have created, technologies they have handled and the digital marketing games they have won. This one won't disappoint you.
Kissmetrics is a blog from a company that guided businesses to flourish with the use of digital marketing. They taught others how to successfully market online. It is about stories, about predictions, strategies, and results, too.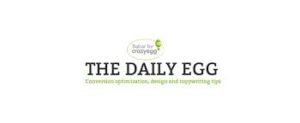 It is a blog by CrazyEgg. They have categorized their articles in various sections. They have solutions for optimizing with fun learning methods.
It has on-spot dialogues. Plans that actually work. It also has strategies that make an impact on the digital marketplace. The topics are extensive and deal with need-gaps well.
Digital Marketing Experts
No digital marketing blogs list can be complete without mentioning some top online marketing strategists and entrepreneurs. Check out the blogs of these experts.
This one belongs to Avinash Kaushik. He is a man who simplifies complex digital marketing for Google. The member of many advisory boards including the University of Toronto. He has a real world approach to existing challenges in digital marketing.
He is an expert in online marketing, created brands and brand names and made himself a brand name, too. You should know how Neil Patel has successfully carved a niche for himself in the digital world.
Highlight
If you're looking to step your game up in the area of SEO and content, Neil Patel is the man to follow. His name needs no introduction.
John Rampton is an online influencer and a fine orator. The best part about his blogging is he has success and failure stories. He believes in writing about both to inspire and guide.
Every blog, blogger & contributor has something to add value to your knowledge & understanding. We believe an inspiring blog is the one that challenges your mind to think more and work more towards achieving the strategies you planned.
Want to use inbound marketing to boost your startup's marketing efforts?
About the Author
Amol has helped catalyse business growth with his strategic & data-driven methodologies. With a decade of experience in the field of marketing, he has donned multiple hats, from channel optimization, data analytics and creative brand positioning to growth engineering and sales.