Success stories of Inbound Marketing for SaaS Companies
Published: August 14, 2018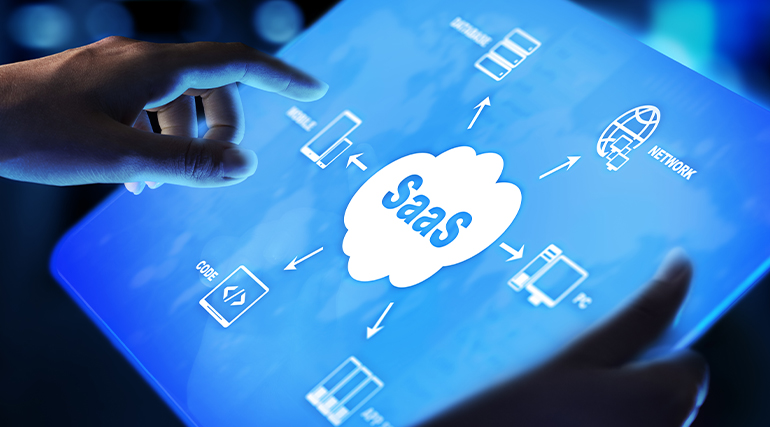 Marketing is the lever that powers your SaaS startup into the next phase of rapid expansion and growth; the "go faster" button that that fuels your growth from stealth mode startup to expansion-stage success story.
But the modern marketing world is packed full of strategies and acronyms, and no two commentators can agree on the "best practices" of marketing a growing SaaS company.
Back in 2011, Marc Andreessen said in a seminal WSJ essay that "software is eating the world." Five years later, his thesis and prediction was right — software as a service (SaaS) companies have and will continue to disrupt large parts of the economy.
This change has been fuelled by the advent of technology: It's now easier and cheaper than ever before to develop software, and with 3.5 billion people having access to the internet, the potential customer base for SaaS companies is vast.
SaaS marketing strategy provides access to more customers by rapidly lowering the barriers to entry. Software has taken precedence over hardware and SaaS has become go to market strategy for many startups.
While technological advances have increased the software development, it's the subscribe and use model favoured by many SaaS businesses, which has transformed it into a thriving industry.
Best SaaS marketing companies typically charge a subscription for their product, which is delivered and stored within the cloud.
The subscription business model means companies reach profitability over time and must continually provide value, otherwise their clients will become at risk of churning.

This requirement has to be fulfilled by quintessential services to the customer's needs usually termed as SaaS marketing strategy.With the internet taking over companies' operations, Software as a Service (SaaS) companies are witnessing tremendous growth in their demand.
With startups being coming up with stupendous growth prospects for themselves, SaaS marketing companies are here to stay. To remain in the business for a longer duration, a startup must employ inbound marketing for SaaS companies.
Inbound Marketing for SAAS Companies' success
Inbound marketing is a methodology that puts the focus on buyers and their needs, rather than on your company or product.
At its core, inbound marketing is used to attract ideal customers to your website, educate them with high-value content, and nurture them to a point where they're ready to buy.
It's all about building trust, and helping people find your product and service when they need it, rather than pushing a sale at them when they're not yet looking for help.
Content plays a central role in the inbound process, but inbound marketing isn't limited to content alone: it uses additional tools, technologies and techniques to supercharge the content and use it as part of a fully-fledged marketing and sales process.
The use of inbound marketing is quintessential for marketing process of SaaS companies. The reasons for the use of inbound marketing for SaaS companies is useful because of the following reasons.
Inbound marketing aims to get the right people to your website, at the right time. This means that all your content is very customer-focused, rather than product-focused.
Organic traffic usually compounds over time, so commitment to an inbound marketing strategy can create predictable month-on-month growth of visitors, leads and customers.
Why is Inbound Marketing useful for SAAS Companies?
Inbound marketing works well for SaaS startups for a number of reasons. For starters, inbound marketing has a lower customer acquisition cost compared to traditional advertising strategies, and it allows SaaS companies to reach a wider audience with a decreased total spend.
Inbound marketing also shortens the marketing process for SaaS and the sales cycle and increases conversions by preparing prospects to sign up for a free trial or make a buying decision before they reach the sales team.
In short, inbound marketing is a very effective strategy that can help SaaS companies acquire and retain customers, reach profitability more quickly, and achieve long-term success.
Inbound marketing is an efficient method to attract traffic to a website, get more leads, convert those leads to customers, and ultimately fill your marketing funnel. Best SaaS marketing strategies are usually the ones which are tried and tested over a period of time. Many SAAS Companies have proven that Inbound Marketing Works
Inbound addresses each stage of your ideal customer's buyer journey:
1. Making them aware of a problem that they need to solve
2. Helping them to consider ways to solve this problem, and
3. Giving them the reasons to decide that your subscription product is the solution they need to solve their problem.
One clear example of the success inbound marketing can bring to a SaaS company is with KISSmetrics. Their blog well-read and shared far beyond the SaaS industry. But more importantly it is highly valued by their ideal customer.
In a recent interview, Hiten Shah, founder of KISSmetrics, shared that their blog is the company's number one channel for customer acquisition.
But KISSmetrics is just one example of what you can do in your niche when you use inbound marketing.
The inherent question which CEOs must ask themselves is – How to grow SaaS business? Here are a couple more examples where inbound marketing for SaaS companies is found to be useful.
Slack is a popular messaging platform that bulldozed into the SaaS world in the last few years. In a recent Q & A session at Hubspot's annual conference, Inbound, Slack's CMO shared that they have been able to improve the company's Net Promoter Score (NPS) with inbound methods.
Specifically, Slack analyses NPS data and uses it to promote the right message, to the right audience, in the right channel. Slack uses the precise marketing strategy for its SaaS business.
This SaaS company helps businesses track packages from the moment they arrive at a business' door to their final employee destination. Because of their package tracking focus.
They've had trouble separating quality business leads from invalid individuals who want to track their packages. Inbound marketing has helped them improve lead quality by over 148.28% while decreasing marketing spend by 90%.
This social media optimization platform is well-known within the marketing world for the value added by its software. But it's also renowned for the company's inbound marketing strategies.
As demonstrated in a recent case study of their work. Buffer does not only go to extreme lengths to provide valuable content.
They also infuse intentionality, timeliness, and transparency into all of their communications. This has helped mould them into the popular brand that they are today.
Conclusion
When you first look into inbound marketing for SaaS companies, your priorities are often clear. You guest post, create your blog, optimize your website with landing pages. And target your audience with marketing material and in ways never before possible. That's why it works.
But remember, always look for those ways to push things further and to attract qualified prospects to your buying funnel.
Inbound marketing software and tools provide sufficient flexibility to allow for real creativity. When you make a sport out of looking for new angles. Your SaaS marketing strategy will see stronger leads and sales with each passing month.
About the Author
Amol has helped catalyse business growth with his strategic & data-driven methodologies. With a decade of experience in the field of marketing, he has donned multiple hats, from channel optimization, data analytics and creative brand positioning to growth engineering and sales.