Search Engine Optimization for Startups
Published: August 14, 2018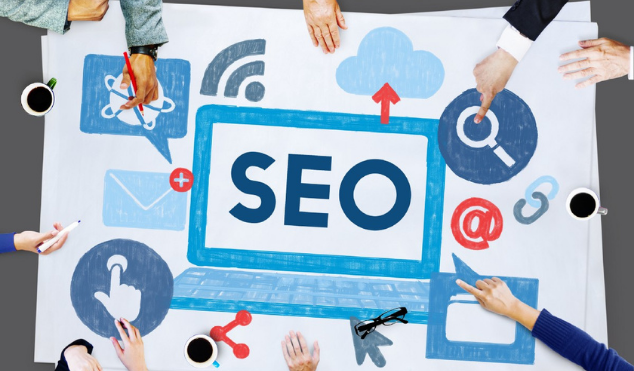 Startup culture, as we call it, is gaining importance worldwide. The pace with which businesses are growing around the globe – 'technologically updated' is the new keyword for success.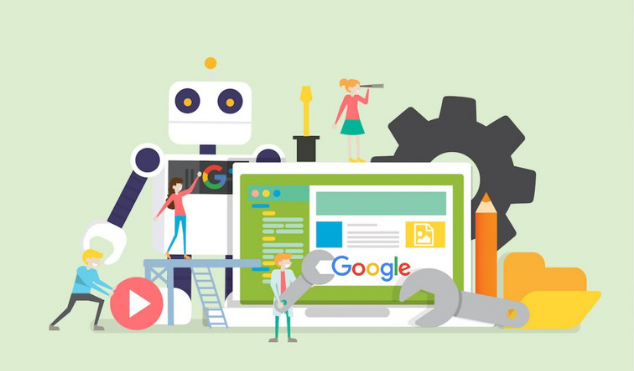 When it comes to startups, being digitally sound has become mandatory. Thus, SEO becomes the hottest topic of discussion. So how do they connect, SEO and startups? What are the effects and the steps to turn those effects into beneficial outcomes?
So many questions and so much to refer to, yet time becomes a constraint. We decided to make a compilation of all the startup-necessary things and here they are.
SEO is like a resume. You polish it so you have your best foot forward – Matt Cutts, Google.
When you put your first step forward in creating your startup, its digital journey, also begins. A startup needs a well-structured action plan to get results via SEO.
The game begins when your company has become a legal entity. So the time comes to start your SEO plan.
Begin by creating a strong website with compelling design and content.
Put up your company on social media.
Gradually get into paid digital marketing platforms to sell your product/service.
In the meantime, chalk out a complete plan for SEO and start working on it.
Google has done an excellent job for this.
This will help as a reference to kick-start the digital journey of your startup.
Adopt this systematic approach to win the SEO game.
1. Objectives & SEO
Once you build your startup, align your goals and objectives with SEO. There should be connect and balance between what your marketing team is planning and what you want to get out of SEO. You can also call it value proposition of everything that you have and need to achieve.
2. Research
Research includes everything – internal processes, marketing, knowing about the market & competition and allocating resources when, where and how much necessary. The data collected in this process will help in various sections of your company's SEO and help you strategize well.
3. Budgeting & timelines
Decide a budget based on your research. SEO requires a good amount of resource allocation if you want to gain effectively from it. It may vary company to company, so tailoring it for your own company is advisable. This will also set limits to your resources and help optimize them.
4. Strategize
This is the most important step. The right strategy leads to the right growth of a business.
5. Search for tools
There are various tools available for SEO. There are free and paid options for these.
6. Start the actual work
When you start actually implementing the SEO strategies, keep in mind the latest trends that are running in the business world along with how your competitors are taking part in everything. This will ensure a 360 Degree approach towards SEO implementation.
7. Evaluate, Analyse

No plan grows effectively until it has been evaluated well. Analysis and evaluation help to know if you are going in the right direction or not, along with the necessary changes and improvements.
8. Keep, Delete, Re-define
Once the previous step is done well, you have a crystal clear idea of what to keep, what to change and what to ignore completely. It will also lay the foundation of restructuring and redefining things.
Once you complete this process, you already have set the pace for your startup's SEO. A systematic and well-defined process gives you many benefits.
You know where you want to go
You know if you are going in the right direction
It saves rework and optimizes a lot of resources
It helps you avoid a major part of damage costs
It helps easy control due to defined evaluation
Last and the most important point,it helps your business grow through SEO.
SEO is a journey that a startup takes along with other journeys for various departments. Every startup has a dream to be a 'brand', and create value for that brand. Working towards it from the beginning gives you an edge over your competitors.
Know how you can create your own brand.
Don't forget to put time and efforts for SEO. It seems beautiful on the surface, but requires constant attention and feeding to grow sweet fruits. Stay focused, stay updated and conquer SEO like the big players do!
About the Author
Chandala Takalkar is a young content marketer and creative with experience in content, copy, corporate communications, and design. A digital native, she has the ability to craft content and copy that suits the medium and connects. Prior to Team upGrowth, she worked as an English trainer. Her experience includes all forms of copy and content writing, from Social Media communication to email marketing.