The Phenomenal Month of August
I am writing to you from beautiful Pune. Due to rain, it's green everywhere, and it's been an absolute pleasure to go for an early morning or late evening walk/run in this weather. (even if its raining :)) 
First off, some exciting news. There are humans and then there are 'Super humans' with extreme strength, will, and power. My friend and co-founder, Bhaskar finished a 90KM race (yes, you read it right) in South Africa! Here's Bhaskar's experience:
Running the Comrades Marathon was a humbling experience. I had trained for six months and 3000 KMs for the run. I was fit and ready to go!
However, as they say, an ultra marathon is a metaphor for life- it has its highs and lows. 
I had a food reaction and was running a temperature on August 27 (a day before the race), and it seemed unlikely that I would make it to the start line. I had medicines and slept around 4:00 PM.
At around 3:30 AM Sunday, August 28, I woke up, shivering and low on confidence, however, I decided to get to the start line as the pain of DNS (Did Not Start) would weigh more.
I threw up four times in the first 20 km but pushed on. 
I finished later than the target time and threw up again at the finish. 
Feeling blessed and strong!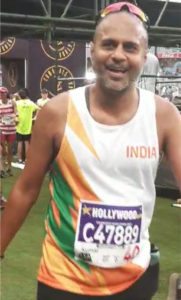 Startup Bharat
All right now onto August notes. To help startup founders make better decisions, we wrote a series of articles.
Questions that Lead Startup Founders to Better Decisions
The biggest job a founder must do is make decisions. From day-to-day decisions to big business-upscaling ones. This article will simply your thoughts and decision-making an easy process.
Questions Startup Founders Need To Ask Their SEO Teams
SEO is an integral part of marketing and founders must know how to navigate the landscape and make smart decisions that will help grow their business with SEO.
Questions Startup Founders Need To Ask Their PPC Team
All founders and marketers have a general idea of what paid ads are – you pay, and Google displays your ad, but how does it exactly work? 
Questions Startup Founders Should Ask Before Hiring an SEO Agency
SEO is undoubtedly an important aspect of business growth. Thus, we give you essential questions to ask your SEO team that will help you understand your SEO strategy better. 
Update your knowledge about sales, growth and marketing with our upcoming blogs. Stay tuned for more good reads!
Green earth
So you already know we plant 1 tree for anyone who subscribes to the upGrowth newsletter.
Here are photos from our August plantation drive –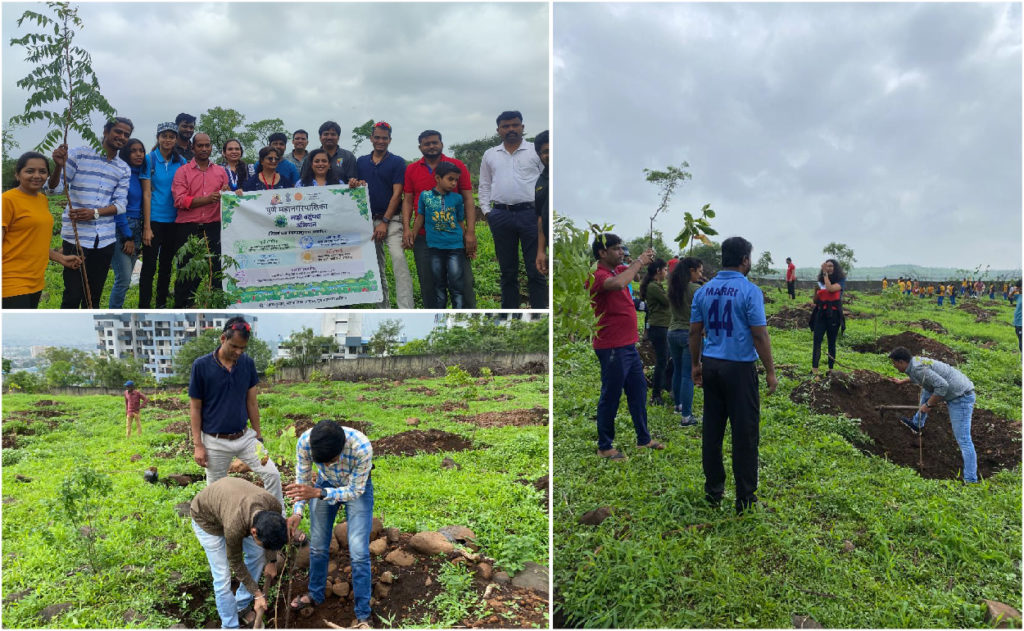 The Simplified GA4 Course
We have decided to keep the FREE GA4 course updated every month with fresh content. If you have not signed up yet, please dont miss this opportunity, do it right away.
We are here to make the founder's life easy. We have 20 founders on board who have benefited from this free course. This course is a real-time-saver and is designed for all marketers. 
This FREE training has been created to assist marketers and founders in quickly grasping the foundational concepts and principles of GA4. Think of this as a GA4 beginning bundle that will explain the ins and outs of the most recent Google Analytics release.
Blitzscaling
We experienced this first hand with our Dubai-based food tech client. 
We started Aug with quite an aggressive target based on our July numbers.
But…
We had to shut down some platforms which were at the forefront to drive the growth because, OPS, customer support, and ground staff got overloaded with continuous orders.
The kitchen was firing 24*7 this month.
We ended up the month of August on a very HIGH unexpected note.
This happened because we lost control of growth. 
Our client was having sleepless nights because of NO Growth.
Now,
They have sleepless nights because they have more and more and more Growth.
Thanks to team upGrowth!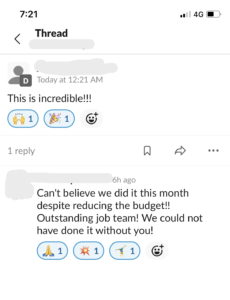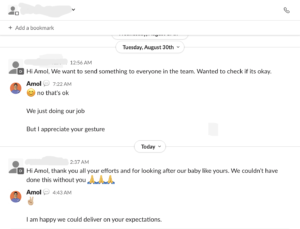 BTW 
If you haven't read the "Blitzscaling: The Lightning-Fast Path to Building Massively Valuable Companies" by Chris Yeh and Reid Hoffman yet, now is the time to give it a shot. 
Thank me later. 
Serious Play
I became LEGO® SERIOUS PLAY® Certified Facilitator from the Association of Master Trainers.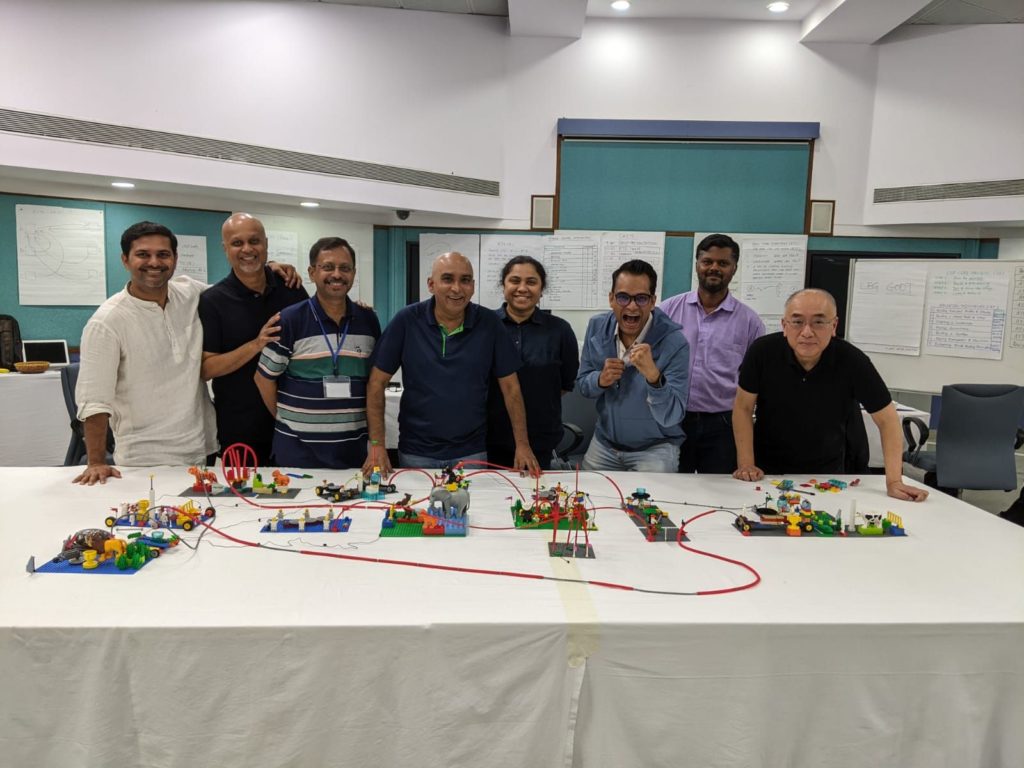 Last year, Lego posted more than €7 billion in sales, up from about €2.2 billion in 2010. It is once again the top toy maker in the world. 
In simple words – LSP is a training tool where individuals are asked to address organization/team concerns or aspirations by first building a small Lego model from a handful of bricks, then describing what they constructed and why. 
This gets interesting, complicated, and seriously fun as we get deeper into the play.
Companies including Google, NASA, Ernst & Young, Microsoft, Visa, Lexus, and Procter & Gamble have used it.
Google's New York campus has a Lego room where employees can get out of creative ruts and stimulate new ideas through building LSP models. 
Engineers at NASA's Jet Propulsion Laboratory in Pasadena, California, use LSP to plan and show concepts through construction design.
Feel free to reach out if you have any questions on this.
We are soon starting "Innovation" consulting assessments, we will keep you posted. 
A Brief Parting Question
When to STOP?
After you deeply understand the rules and constraints of the game which others can hardly see and HOW to make things happen irrespective of the odds, you may start losing interest although that journey could still be interesting.
Leaving from the TOP is always difficult.
Will you be able to let go when you are at your BEST to explore your interest in a new field?

Will you be able to let go when you are the BEST than everyone else to REST and find more dimensions of yourself?
——————–
Alright so hit reply to share any thoughts, to respond to the parting question, or to simply say hello. I love hearing from you.
Thanks for reading, and feel free to share this email with anyone who might enjoy it. Have a great rest of your week!
Amol Ghemud